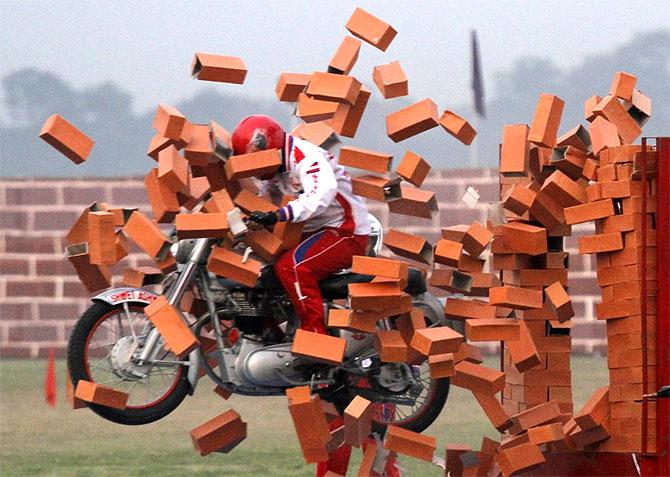 Is Indian economy on the way to recovery? Opinions vary.
While Reserve Bank of India Governor Raghuram Rajan feels words towards economic recovery is in progress, there are others who feel the progress has been somewhat disappointing.
The Reserve Bank of India on Tuesday retained the growth projection for the current fiscal at 7.6 per cent.
While presenting the monetary policy, the RBI Governor said that the country's economic outlook is improving gradually.
In its third bi-monthly policy for the fiscal, RBI said although overall business confidence is positive, the level of optimism was shade lower in April-June than in the preceding quarter.
In a recent article in Business Standard, columnist Mihir S Sharma wrote that the fourth quarter of the last financial year, 2014-15, was an unmitigated disaster for Indian companies.
Even after adjusting for extraordinary items, profits for the universe of the top 1,600 companies listed on the stock exchanges shrank by 19 per cent year on year.
Inflation has remained a major concern and the new government has not really been successful in containing it to a satisfactory level.
Talking of the balance of inflation risks, RBI said on Tuesday 'most worrisome' is the sustained hardening of inflation excluding food and fuel.
Some food prices, particularly protein-rich items like pulses and oilseeds have risen sharply.
Other factors, too, could have a significant extenuating influence, the RBI Governor said.
These include the sharp fall in crude prices since June and the likelihood of this softness persisting in view of the global supply glut and expanding production by Iran.
Besides, the effects of the government's supply management to 'contain shocks' to food prices, especially of vegetables, alongside its decision to keep increases in minimum support prices moderate could also have mitigating influence.
The image is used for representational purpose only. Photograph: Reuters