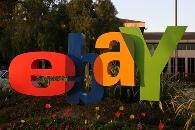 Online marketplace eBay has entered into an agreement with an investor group led by private equity firm Silver Lake for sale of 65 per cent stake in its Skype communications unit for $1.9 billion.
The deal for the sale of 65 per cent stake in Skype values the entire communications business at $2.75 billion, eBay said in a statement.
The investor group, led by Silver Lake and including Index Ventures, Andreessen Horowitz and the Canada Pension Plan (CPP) Investment Board, would get control of the majority stake in the communications unit.
eBay is expected to receive about $1.9 billion in cash upon the completion of the sale and a note from the buyer in the principal amount of $125 million, it added.
The company would retain about 35 per cent equity investment in Skype. The transaction, which is not subject to a financing condition, is expected to close in the fourth quarter of 2009, the statement said.
"This is a great deal, unlocking both immediate and long-term value for eBay and tremendous potential for Skype. We've acted decisively on a deal that delivers a high valuation, gives us significant cash up-front and lets us retain a meaningful minority stake with talented partners," John Donahoe, president and CEO, eBay Inc said.