Eating out at an air-conditioned restaurant and parking vehicle at places like malls have become more expensive as these will attract 12 per cent service tax from Monday.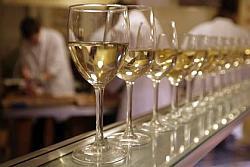 However, there is still confusion on whether the food delivered at the doorsteps from such eating joints would attract service tax or not.

"Service tax can only be levied if there is an element of service involved. However, in case of takeaways or home delivery, the customer does not enjoy infrastructure or ambiance of an AC restaurant. The service is incidental to actual sale of goods," KPMG India partner Pratik Jain said.

Besides, service by way of vehicle parking to
general public has also been withdrawn from exemption list and are liable to attract the levy.
"...with effect from April 1, 2013, service tax will be leviable on taxable service provided in restaurants with air-conditioning or central air heating in any part of the establishment at any time during the year," Budget document said.
In order to garner an additional Rs 4,700 crore (Rs 47 billion) from indirect tax during 2013-14, Finance Minister P Chidambaram included a few more services under the service tax ambit.
"At present, service tax does not apply to air conditioned restaurants that do not serve liquor. The distinction is artificial, and I propose to levy service tax on all air conditioned restaurants," Chidambaram had said in the Budget speech.