Visitors to Dubai will soon be able to collect their visas by e-mail or mobile phone as the authorities here have announced a partnership with a low cost airline to activate the "hassle free" service.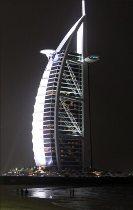 Dubai Naturalisation and Residency Department, in association with flydubai, have announced a partnership to activate the service which will remove much of the hassle from the visa process.
According to the airline, it will launch a three-month trial period from May 19 and the airline will offer M-visa at no additional charge to passengers. Major General Mohammed Ahmed Al Marri, DNRD's Director General said that the service will make the visa process as easy as possible for the public.
"The new service enables people to complete a transaction simply and easily in line with the strategy of the DNRD to provide the best services to all customers in the country and abroad through the use of the latest advanced technology such as the Internet and mobile devices. M-Visa will be used to inform customers immediately via e-mail and SMS text messaging when visas are ready," he added.
Ghaith Al Ghaith, flydubai's CEO said, "We are delighted to work in partnership with the DNRD to offer this unprecedented service in Dubai. The visa process can be a lengthy one and a real hindrance to travel. flydubai and the DNRD have established this partnership to find a way of making the system easier, quicker and more reliable."
When applying for entry permits, either by visiting DNRD offices or using online applications, customers will receive a secure entry visa with DNRD e-logo and e-signature delivered via SMS and email.
Upon arrival, immigration officers in Dubai airport will be able to retrieve the original visa either by scanning the bar code from the visitor's mobile phone or from a print out of the PDF.