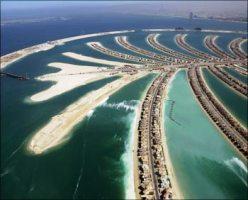 Dubai has set limits for increase in property rents in 2010 as part of efforts to stabilise the emirate's realty market, rocked by the debt crisis, a media report has said.
Dubai ruler Sheikh Mohammed bin Rashid Al Maktoum on Wednesday issued a decree approving the most recent Real Estate Regulatory Authoritys price index, which will be followed as the reference for increasing rents next year, news agency WAM has reported. According to the decree, the maximum allowed increases will be 5 per cent if the rent-value is 26-35 per cent less than the RERA guidelines.
A 10 per cent increase will be allowed if the rent value is 36-45 per cent less, while a 15 per cent hike can ensue if the rent value is 46-55 per cent less than the prescribed guidelines.
If the rent value is 55 per cent more than the RERA guidelines, then there can be an increase of 20 per cent.
The decree is being seen as part of the efforts to stabilise Dubais property market, which has been rocked by the impact of the global economic crisis.
Apartment rents in Dubai have fallen in many areas of the city in last six months, according to the latest RERA reports.
Minimum rental values have dropped by as much as nearly 30 per cent in RERA's updated index for tenants and landlords which was last published in April.