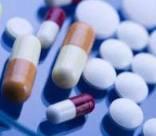 Already having a deal with GlaxoSmithKline for marketing its products in various emerging markets, Dr Reddy's Laboratories had this week inked an agreement to buy the latter's oral penicillin manufacturing facility at Tennessee in the United States.
Though the financial terms were not disclosed, the transaction is expected to be closed within the first half of calendar 2011.
The deal marks DRL's entry into a new therapeutic segment, of penicillin-containing antibacterial generics, in the US and with manufacturing capabilities, by getting GSK's Bristol-based penicillin manufacturing units.
DRL's revenues in this new segment will be boosted by the marketing rights of GSK's brands, Augmentin (Amoxicillin Clavunate) and Amoxil (Amoxicillin), that had generated $73 million (Rs 330 crore) in 2009 in the US, as shown in  IMS data.
Analysts at India Infoline see this portfolio add $40 million to DRL's top line in 2011-12, with Sandoz already marketing the generics of Amoxi-Clav.
Last week, DRL also received success in the anti-asthmatic segment. After a US court set aside the plea by AstraZeneca that markets Accolate (Zafirlukast), the Food and Drug Administration (USFDA) gave its nod to DRL for the launch of Zafirlukast generics.
According to IMS Health, the 12-month sales for the medicine had, till August 31, touched $50 million (Rs 225 crore) in the US.
With all these events, Dr Reddy's is gearing to achieve $1 billion (Rs 4,500 crore) sales in the US by 2012-13, as compared to $350 million in 2009-10. This would mean a compounded annual  42 per cent growth over 2010-13.
Entry into the penicillin segment would help: the aim is to be further achieved by new launches in low-competition products as well as patent challenge ones.
The recently launched Lanzoprazole generics in the US have only three competitors and no new entrant is likely during the next 18 months. Analysts at Motilal Oswal expect the company to report a net profit of Rs 24.9 crore (Rs 249 million) in 2010-11 and Rs 100 crore (Rs 1 billion) in 2011-12 from the product.
DRL plans at least one launch every year in the low competition/patent challenge segments.. In addition, it has a pipeline of 12 first-to-file (FTF) opportunities that will give six months exclusivity at launch. Innovator market size of these products stands at $9 billion.
Thus, with strong prospects in the US, coupled with robust domestic formulations growth and CIS/Russia revenues, analysts at IIFL peg revenues for 2010-11 at Rs 7,613.1 crore (Rs 76.131 billion) -- up 8.3 per cent year-on-year, while the net profit is expected at Rs 1,117.9 crore (Rs 11.179 billion).
The stock ended 0.75 per cent higher at Rs 1,784.6 on Friday over its previous close in an overall weak market and trades at 25.5 times 2010-11 and 16.7 times 2011-12 estimated earnings.