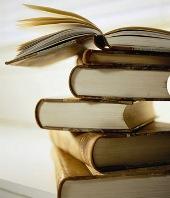 Book lovers can now think of doing away with flipping pages as popular titles will be available in the digital audio format.

Imagine hearing to bestsellers like Steve Jobs by Walter Isaacson, The Secret and The Power by Rhonda Byrne and Donald Trump's Midas Touch without literally burning the midnight oil.

Thanks to a collaboration between Delhi-based Reado Audiobooks and leading publisher Simon & Schuster, about 2000 audiobooks will be available in India in the digital format.

The deal entitles Reado to distribute and sell 2000 audiobooks produced by Simon & Schuster Audio that can be downloaded from Reado's website.

Popular categories such as bestselling fiction, nonfiction, business, self-improvement, inspiration, language-learning programs, original audiobook productions, and children's titles will be available.

So whose voices will we get to hear? Love Anthony is read by Debra Messing of Will and Grace fame while author Bryne herself has read both her.

Stephen King has read many of his books, including Under The Dome, Dylan Baker the one on Steve Jobs and Carrie Fisher of Star Wars fame is the voice in Wishful Drinking.

While the audiobook market in India is growing at a moderate pace, it is likely to see a big jump in the next five to six years as many players are trying to get a piece of the pie.

Reado Audiobooks founder Sumit Suneja is thrilled to be a partner with Simon &
Schuster Audio.
"This partnership makes us the biggest audiobooks brand in the Indian market which is a milestone for us.
"We are rapidly expanding and reaching out to a larger audience and we expect to see an increase of 50-60 per cent in the audiobooks sales for us in the next two quarters," he says.
Suneja hopes the audiobooks market in India will grow at 100 per cent rate in the next five years and is expected to become a $600 million global industry.
"We have partnered with some of the best names in the publishing industry, including Penguin, Hachette and Audibles.com to introduce as many genres as possible for our listeners."
Reado has been at the forefront of the audiobooks market in India by bringing in some of the prominent titles in the digital audio format, including
Immortals of Meluah
,
Stay Hungry Stay Foolish
,
Sherlock Holmes
and
The Jungle Book
.
It has not only produced leading titles keeping in mind the output quality but also watermarks the audiobooks to protect them from piracy.
Every audiobook is digitally watermarked with a premium software provided by leading German company Fraunhofer.
Commenting on the tie-up, Ken Oxenreider, director (audio sales) at Simon & Schuster, says, "Simon & Schuster is pleased to announce a digital audio association with Reado in the important and growing Indian market.
"Our extensive digital title categories include personal development, business, motivation, meditation, children's, general fiction, history, biographies and mysteries."