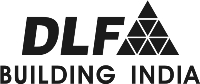 DLF, country's largest real estate company, is planning to launch its Lower Parel high-end housing project soon, said sources.
Touted as Mumbai's 'largest luxury residential project', the project is expected to have three towers with 1,000 apartments and one of the largest parking lots in the city.
The apartments are likely to be in the Rs 5-10 crore (Rs 50-100 million) range each, with the minimum size being 2,000 sq ft, property consultants said.
DLF has sounded out major property brokers and consultants. Though brokers say the company is likely to launch in the next one-and-a-half months, company executives maintain the launch is a few months away. "We are in no hurry.
With markets improving, we hope to get good pricing for the project," said executive director Rajeev Talwar.
According to consultants, the company is banking on higher floor space index (FSI, the amount of construction allowed on a plot of land) granted for parking lots to develop the project.
Developers get an FSI of four if they build a parking lot and hand that over to the government for public use. So, for every square foot of land, you can build four square feet.
Normally, developers get an FSI of 3.25, due to restrictions from the fire department police and so on. For those without a parking lot, the FSI is capped at 1.33.
Given an FSI of 3.25, the 17-acre project is expected to have total development of 4-5 million sq ft, including the parking lot (an acre equals 43,560 sq ft), consultants said.
Office boom on ex-mill land
The Worli-Lower Parel belt in central Mumbai, a former hub of textile mills, is witnessing modern office developments by realtors such as Indiabulls, Bombay Dyeing and Century Textiles.
Developers such as Lodha, Indiabulls and Raheja have launched projects in the area in the price range of Rs 25,000-35,000 a sq ft to tap high net worth individuals.

DLF made news in 2005 when it bought a 17-acre Mumbai Textile Mill land-lot from National Textile Corporation for Rs 702 crore (Rs 7.02 billion).
The company had then said it would build a 'futuristic retail-cum-entertainment complex' on the plot.
Earlier this year, the company changed its plans to build a high-end mall project to a high-end premium residential project, as demand for retail spaces came down sharply.
According to a consultant, the project plans were changed several times as the real estate market went through ups and downs during the past five years.
At one point, the company was also planning to build an office-cum-hotel complex on the plot.
"Considering it is a large project, it has to be superior and offer better pricing, as it is three years away from completion," said Sanjay Dutt, chief executive at Jones Lang LaSalle Meghraj, a property consultant.
According to Anand Narayanan, national director, residential agency, of Knight Frank India, central Mumbai is expected to see around 7,000 premium housing units in the Rs 4.5-crore (Rs 45 million) bracket in the next eight-odd months.
"None of them are coming at attractive prices and efficient sizes, even if land prices allow them to do so," he said.
"There is appetite in the sub-Rs 4 crore (Rs 40 million) segment and supply in that segment is being absorbed. But, the market cannot absorb the kind of supply coming up in million-dollar homes (those above Rs 4. 5 crore)," he adds.