In Zaveri Bazar, gold is being traded at Rs 26,920/10 gm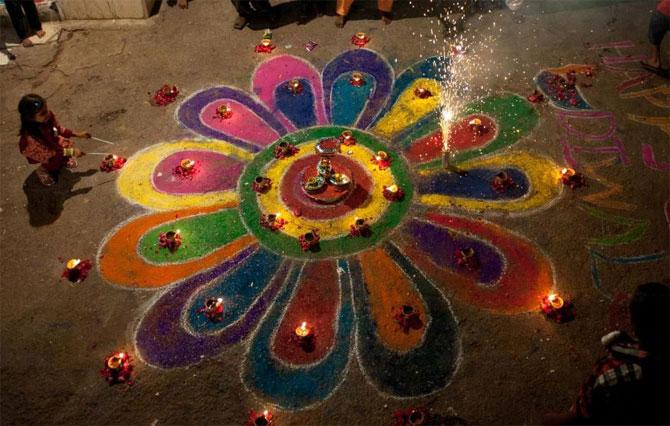 This year, the Diwali charm seems to be missing in gold buying, with the festive demand that typically starts from Dussehra not seen so far. Jewellers and analysts say prices are high compared to two months ago and there isn't enough liquidity in the market.
Imports, too, have been low. In September, these stood at 52 tonnes and it is estimated October, too, will record similar levels. So far this month, 45 tonnes of gold, including dore (unrefined gold), have been imported, says an analyst tracking gold imports.
Rajiv Popley, director of Popley Group, says, "Jewellers who have the ability to adapt to changing customer choices quickly have been able to maintain business, while smaller jewellers selling traditional jewellery are feeling the pinch of lower sales this festive season." Some jewellers have been able to attract customers through a mix of plain gold jewellery, diamond jewellery, coins, etc.
Gold is trading at a discount of $8 per ounce to the cost of imports. This is because dore imports have increased, as these attract eight per cent import duty, against 10 per cent for refined gold. Therefore, refineries are able to sell refined gold at a discount. "Everyone is trying to undercut each other, pushing the discount higher and higher," said the analyst quoted earlier.
As higher discounts make refined gold imports unattractive for banks, the share of dore in total imports is rising. On a gross purity basis, dore imports stood at 32 and 36 tonnes in August and September, respectively.
Ajay Kedia, director of Kedia Commodities, says, "Such a dull Diwali has not been seen in the past. In 2013, there was a general dull atmosphere due to import restrictions and higher prices. But after conducting a poll of jewellers, we found the current discounts have not been seen in the past five years, ahead of Diwali."
Before Diwali last year, gold was quoted at a premium of $20 an ounce, while in 2013, the premium was $120 an ounce due to a shortage.
This time, customers are staying away from buying because gold prices are seen as high. Also, there are uncertainties ahead of a meeting of the US Federal Reserve on October 27-28, at which some indications of an interest rate increase are expected. Some say as US data are conducive to a rate increase, gold prices will correct if such an announcement is made.
In Zaveri Bazar here, gold is being traded at Rs 26,920/10 gm, while silver prices stand at Rs 37,100 a kg.