Expects to raise Rs 9,300 crore from Indian Oil share sale on Monday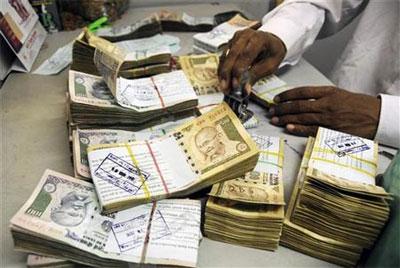 Looking to garner Rs 9,300 crore (Rs 93 billion) from Indian Oil share sale on Monday, the government expects its disinvestment kitty so far this fiscal to swell to Rs 12,600 crore (Rs 126 billion) -- making it the best 'first-half' in 7 years.
So far, the government has sold minority stake in three PSUs -- PFC, REC and Dredging Corp -- to raise over Rs 3,300 crore so far this fiscal. It has scheduled a 10 per cent stake sale in Indian Oil Corp on Monday.
"We have already completed three issues and on Monday we will have the fourth one. Although we are more than a month to go from the first half to end, this will be the best ever first half in past seven fiscals," Disinvestment Secretary Aradhana Johri said.
In the first half of the last fiscal 2014-15, the Department of Disinvestment could not divest stake in a single PSU, while in the same period of 2013-14 it had sold stake in six PSUs to garner Rs 1,300 crore (Rs 13 billion).
In first six months of 2012-13 as well, no divestment took place, while one issue could materialise in the same period of 2011-12 to collect Rs 1,500 crore (Rs 15 billion).
In the first-half of 2010-11, DoD garnered Rs 2,400 crore (Rs 24 billion) through minority stake sales in PSUs, while the figure for the first half of 2009-10 was Rs 4,200 crore (Rs 42 billion).
The divestment department has been set a mammoth target of Rs 69,500 crore (Rs 695 billion) in the current fiscal. Of this, Rs 41,000 crore (Rs 410 billion) is expected to come from minority stake sale in PSUs, and another Rs 28,500 crore (Rs 285 billion) from strategic stake sales.
So far this fiscal, Indian equity markets have been volatile amid slump in Chinese market and Greek crisis and fears of impending rate hike by the US Federal Reserve.
The BSE Sensex has dropped by over 3 per cent since the beginning of the current fiscal, but the three disinvestments so far have been successful with strong demand from retail and institutional investors.
"Investors feel India is an outlier among emerging markets. We have a robust pipeline of stocks and the work is to keep the ball rolling," said Johri, who took charge of DoD in October last year.
The DoD has lined up over two dozen PSUs, including ONGC, BHEL, NALCO, NMDC, MMTC and Engineers India, for stake sale.
The Government would sell 10 per cent stake in IOC on Monday at a floor price of Rs 387 a share -- about 2 per cent discount over last closing -- which is likely to fetch Rs 9,302 crore (Rs 93.02 billion) to the exchequer.
The government, which holds 68.6 per cent interest in IOC, will sell 24.28 crore shares through an offer for sale (OFS).
Johri further said investors who are allotted shares in the IOC share sale, would also be eligible for dividend of Rs 6.60 per share. IOC board had at its meeting on May 29 declared this dividend.