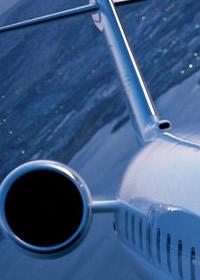 Amid a fierce competition to woo passengers, the country's funds-strapped airlines are earning rich dividends from cash discounts on return tickets.

For, they are offering 5 to 20 per cent discounts on key routes, if you book return tickets with the same carrier.

Yatra.com estimates that such discounts have led to some 20 per cent increase in return-ticket bookings with the same airline.

"Earlier, return bookings with the same airlines were much less compared to normal bookings," says Sabina Chopra, co-founder of the online portal.

MakeMyTrip.Com, another such travel website, says the increase in the overall return ticket bookings has been around 10 per cent in the last six months.

"This is because of cash discounts being offered for booking return rickets," notes Keyur Joshi, its co-founder and chief operating officer.

"Airline companies too acknowledge a the role of the discount offeres in the rise in return-ticket bookings.

"We are offering discounts on tickets that are a part of the fare
schemes," points out an airline executive.
"This is like incentivising passengers to flying back in our airline. It has paid for us."
Domestic airlines offer 175,000 seats a day in India.
An average of 150,000 seats are booked daily. of this, some 45,000 (30 per cent) seats are return tickets.
The concept of discounts on booking return tickets is fairly new in India, even as all airlines -- except state-run Air India -- offer such discounts.
As for foreign airlines, they offer hefty discounts on return tickets.
Thus, three-fourth of their bookings are for return flights.
The scheme, though, has its limitations, and cannot be offered across the board.
"This discount scheme on return tickets," notes Joshi, "can only be offered for tickets booked on trunk routes where airlines offer enough flights."
He does not see this discount on return tickets expanding to the non-trunk routes. "That limits the kind of impact of this scheme."
In India, about 75 per cent of the total capacity of airlines is on the trunk routes.
Delhi and Mumbai are the country's two busiest airports, facilitating around 60 per cent of the total domestic traffic movement.