As advertisers finalise plans to make the most out of the cricket fever during the upcoming IPL, the digital medium is increasingly emerging as a favoured platform for many brands and companies.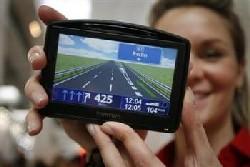 Times Internet, which has IPL's digital media rights for Internet, radio and mobile, is seeing huge interest from advertisers and is currently finalising deals.

On the other hand, media buyers are also looking out for cricket-specific websites and portals for advertising their clients.

"There are a lot of companies, which advertise heavily on TV, showing interest in advertising on the web during live streaming on the matches. We are looking at selling sponsorships as well as specially designed packages to companies," Times Internet CEO Rajesh Khiani said.

Though he did not divulge financial details and ad rates, Khiani said the company is expecting a substantial increase in revenues this year compared to what Youtube made last year.

According to industry sources, Youtube had earned not more than Rs 16 crore (Rs 160 million) from advertising by showing the IPL matches live last season.

Media planners are also increasingly turning to the digital medium, which is proving to be a very cost-effective platform. Tyroo Media, which handles media buying for big brands like General Motors, Microsoft, Honda and Google among others, is talking to various websites and portals that draw cricket fans for advertising.

"We are looking at cricket-dedicated sites and news sites that attract traffic to position brands of our clients," Tyroo Media Business Head Nitin Chowdhary said.

According to Chowdhary, if worked out well, an advertiser can strike sponsorship deals for the entire IPL season on websites for as little as Rs 25,000 per day.

Interestingly, beer brand Carlsberg, which is also the official sponsor of the Kings XI Punjab, has created a 90-second film (like a television commercial) to be shown exclusively on digital platforms.

"It is very cost-effective as compared to advertising on television," a source said.

Leading beverages maker Coca Cola, which is sponsoring five IPL teams this season, has on the other hand created a special portal called 'fanstation.com' for greater consumer engagement for its leading brand Coke.

"Digital platform is very significant for us. The company's spends on this platform have increased this year compared to last year and it will keep increasing as we go ahead," Coca Cola India Director Marketing Wasim Basir said.

Coca Cola is understood to be spending Rs 50 crore (Rs 500 million) to promote its brands across media platforms on IPL alone.

As per industry experts, there are a host of consumer durables makers and IT companies that are interested in digital advertising during the IPL.

"Digital medium is very cost-effective and is very useful both for companies which have deep pockets and are looking at an additional platform other than TV and those which cannot afford an expensive medium like TV," ZenithOptimedia Senior Vice-President Naveen Khemka said.

For instance, Letsbuy.com, a portal that sells consumer electronics and appliances, has already kicked off an online marketing campaign and is considering advertising on cricket dedicated websites and other portals during the tournament to reach out to their target audience.

As per the latest Annual India e-Marketing 2011 report by Octane Marketing, in terms of budget allocation, 72 per cent of Indian marketers have plans to increase investments on e-marketing platforms.

"Out of this, a good 35 per cent of the marketers indicated that they have plans to increase their e-marketing investments in 2011 by more than 11 per cent," the report said.