As part of their deal Diageo agreed to pay Mallya, $75 million for stepping down as chairman of United Spirits and for entering into a non-compete pact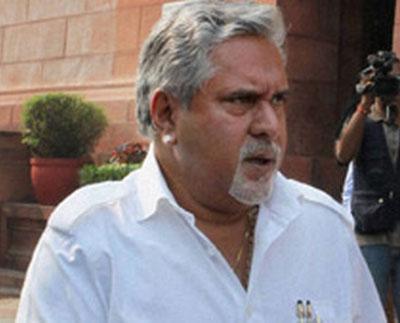 Caught in the controversy surrounding flamboyant businessman Vijay Mallya, British liquor giant Diageo, on Friday, said it will "review" the Debt Recovery Tribunal's order freezing $75-million payout to him out of which they have already paid $40 million.
Mallya has come under intense scrutiny in recent weeks after a sweetheart deal he inked with Diageo, the current controlling owner of United Spirits, under which he is getting Rs 515 crore ($75 million) to exit from the board of the company founded by his family and taken to the top by him.
Staking its claim on this payout deal struck by Mallya in a sweetheart deal with Diageo, top lender SBI had approached the Tribunal earlier this week that barred the beleaguered businessman from accessing this exit payment till the loan default case with the state-run bank was settled.
Allowing SBI's plea, DRT in its interim order also restrained Diageo from disbursing the money for now and set March 28 as the next date of hearing.
A Diageo spokesperson, however, said that the initial payment of $40 million has already been made to Mallya.
"We understand that the Debt Recovery Tribunal is in the process of issuing an interim order which we will review once the full details are available," the spokesperson said in an e-mailed response.
When asked if Diageo had made any payments to Mallya, the spokesperson said referred to the company's London Stock Exchange filing stating that "Diageo paid $40m immediately on signing on 25 February 2016."
As part of their deal Diageo agreed to pay Mallya, $75 million for stepping down as chairman of United Spirits and for entering into a non-compete pact.
"Diageo will pay $40 million of this amount immediately with the balance being payable in equal installments over five years. Diageo's payment obligations are subject to Dr Mallya's ongoing compliance with the terms of today's agreement," the company had said.
Mallya, who left India last week ahead of the pleas by lenders, regulators and investigative agencies seeking orders at various foras to restrain him from going abroad over alleged loan defaults of over Rs 9,000 crore (Rs 90 billion), however remained defiant and said today he is not an "absconder" and will comply with "the law of the land".
Mallya, often referred to as 'King of Good Times' for his flamboyance and lavish lifestyle, also termed as "rubbish" the claims of that he has fled from India, saying he keeps travelling frequently to and from the country as an "international businessman".
He also hit out at the media for what he called a TRP-driven "witch-hunt".
Grounding of Kingfisher Airlines in 2012, under huge financial stress, led to one-by-one unravelling of Mallya's huge business empire that once consisted of beer, spirits, fertilisers, engineering and aviation businesses along with huge real estate assets.
Amid reports that he has moved to his country house in UK, Mallya unleashed a series of tweets early this morning, without disclosing his location, even as summons were issued for him by the Enforcement Directorate in Mumbai and white-collar fraud detection agency SFIO also stepped up its probe.
SBI, which leads the consortium of 17 banks that lent money to the long-grounded Kingfisher Airlines, had moved DRT against the airline's chairman Mallya in its bid to recover Rs 7,800 crore (Rs 78 billion). SBI had an exposure of over Rs 1,600 crore (Rs 16 billion) to the now defunct airline. Since January 2012, the loans have not been serviced.
Other lenders include Punjab National Bank, Bank of Baroda, Canara Bank, Bank of India, Central Bank of India, Federal Bank, Uco Bank and Dena Bank among others.
Together with interest and other levies, the total outstanding dues currently stand at over Rs 9,000 crore, although some portion of the loans have been recovered by various lenders through sale of certain pledged assets.
A major controversy broke out earlier on Wednesday when the government told the Supreme Court that Mallya had left India on March 2 following which the bench issued notice to him and sought his response within two weeks on pleas filed by a consortium of banks seeking direction for freezing his passport and his presence before the apex court.