The Directorate General of Foreign Trade (DGFT) under the Ministry of Commerce and Industry denied having imposed any blanket ban on the import of food products from Japan even as it has imposed some strict measures.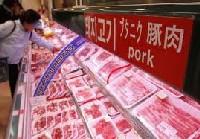 This was reiterated by DGFT during a review meeting which had representatives from the Food Safety and Standards Authority of India under the ministries of health and external affairs and the Department of Atomic Energy. The meeting was chaired by Commerce and Industry Minister Anand Sharma.

"During the meeting it was decided that 100 per cent checking of the food imports would be undertaken and there should be a review of the situation on an ongoing basis. DGFT had only urged suspension of food imports from Japan. However, it has been decided today that a blanket suspension at this stage was not warranted," an official from the Ministry of Commerce and Industry.

There have been reports of radiation leaks from Japan's Fukushima nuclear plant following a devastating earthquake and tsunami.

India mainly imports meat, fish, processed food items, edible oil, vegetables and other marine products from Japan.

The official also stated that any import of food from Japan would need to be labeled as radiation-free for some time now.

On Tuesday, the Ministry of Health had issued a statement which said "import of food articles coming from Japan stand suspended with immediate effect for a period of three months or till such time as credible information is available that the radiation hazard has subsided to acceptable limits."

However, DGFT, which is the nodal agency for formulating and monitoring export and import policies of the country, did not issue any notification on imposing the ban.