Ajay Bagga, managing director and head of the private wealth management business of Deutsche Bank in India, has resigned from his post, people familiar with the development told Business Standard. Bagga, who joined the German lender in 2009, quit last week.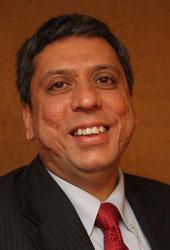 When asked, Bagga declined to confirm if he was leaving. A spokesperson of Deutsche Bank in India also refused to comment. But sources say the bank had accepted Bagga's resignation.
It is also learnt the bank has initiated a search for a new head of its private wealth management business in India. "Ajay has resigned and is currently on gardening leave," a person familiar with the development said, requesting anonymity.
According to Bagga's LinkedIn profile, he graduated in political science from Delhi University and is an alumnus of XLRI, Jamshedpur.
His Deutsche Bank charge offered financial planning, investment products and services to meet the needs of its high net worth and entrepreneurial clients. Deutsche Bank's private wealth management business has grown rapidly in the recent years and it is among top in the segment.
The total assets under management (AUM) were more than $2 billion as of June, 2012, the bank's local website showed.
Bagga joined Deutsche Bank from Lotus India AMC (a joint venture between Fullerton Fund Management, Singapore and Sabre Capital Worldwide), where he was the CEO.
He has also worked as CEO of Kotak Mahindra AMC, vice-president of GE Consumer Finance, national sales and distribution head of Kothari Pioneer AMC and vice-president of Citibank in India.