'It is going to be as high as 50% in the coming one or two months and can be about 20% to 25% in the medium term.'
Sohini Das reports.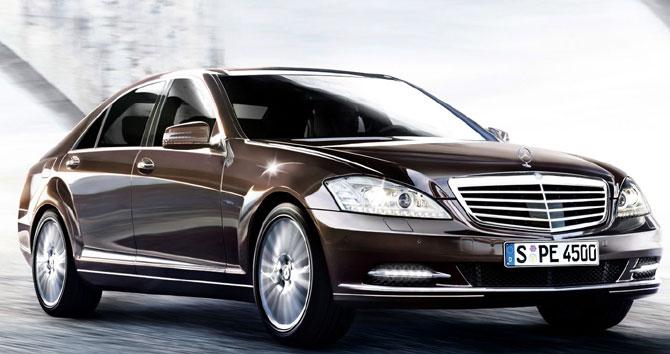 The demonetisation drive by the Centre has not only caught the average citizen unawares, but has also thrown a spanner in immediate demand for automobiles in the country.
The car industry feels that while the impact would be higher in the short term, the sucking out of unaccounted cash from the system is going to have a medium to long-term impact on sales.
Vishnu Mathur, director general, Society of Indian Automobile Manufacturers, said around 75% to 80% of automobile sales are financed and, for the remaining transactions, there are enough checks and balances in place to prevent any unaccounted-for transaction.
"However, sheer logistical reasons will dampen the demand in the near term. In urban areas, most transactions are financed, but the share is lesser in rural areas. Cash paucity is likely to impact demand. People are likely to defer purchases," he added.
Around 35% of passenger car sales in India come from the rural markets and this share is even higher in case of two-wheelers, at around 50%, Mathur said.
Dealers admit that the propensity to pay the down-payment for the car in cash is more in rural areas, as agricultural income as well as a portion of the income from land transactions is mostly in cash.
A dealer of a German luxury carmaker explained, "Farm income does not really drive demand for cars, especially luxury cars. It is driven by income from land sale and other real estate deals. Now that the valuation of these assets has been significantly eroded, the risk appetite is going to be significantly lesser."
Most automotive original equipment makers and industry experts seemed to agree with this view.
John Paul, vice-president, Federation of Automobile Dealers Associations, the apex national body representing automobile dealers in India, said, "A lot of cash is going to get sucked out of the system. This is definitely going to impact demand not just in the short term, but in the medium term as well. Demand will be in the slow lane for at least the next six months or so."
As for the immediate impact, Paul said that, historically, November and December are not the best months for car sales, and now there would be more of a slowdown.
Passenger vehicle sales were up 4.4% year-on-year in October. This is already in the slow lane compared to September, which saw a 21% y-o-y increase.
SIAM had earlier estimated that passenger vehicle sales would touch the 3 million mark in FY17.
The industry is unlikely to achieve that number now.
"While it is too early to quantify the drop in sales, it is going to be as high as 50% in the coming one or two months and can be about 20% to 25% in the medium term," said a sector analyst.
India's largest passenger car maker Maruti Suzuki India declined to comment while Mahindra and Mahindra could not be reached for one.
Roland Folger, MD & CEO, Mercedes-Benz said, "The demonetisation is a bold step and we welcome the government's decision. We foresee no mid to long-term impact on our business, as more than 80% of our cars are financed. Also, as a highly compliant company, we discourage cash transactions. There might be a slight short-term impact in certain markets, but that should be marginal."
Image published only for representational purposes. Photograph: Kind courtesy Mercedes