Shipping ministry to launch 16-km, 45-minute boat service on Yamuna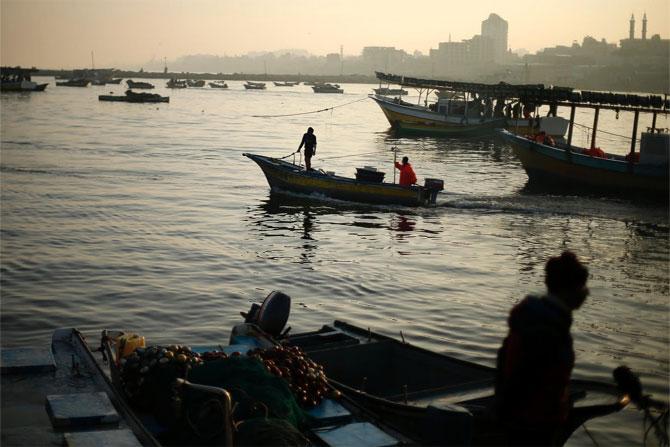 The National Capital Region (NCR) would soon have a unique mode of transport to ferry passengers to their destinations.
The Ministry of Shipping and Inland Waterways Authority of India (IWAI) plan to launch a 'water taxi' project on the Yamuna, which would run from Delhi's Wazirabad barrage to Fatehpur Jat in Uttar Pradesh. The 16-km distance is expected to be covered by the water taxi in about 45 minutes.
The central government would spend Rs 28 crore, including the cost of building terminals, dredging and also the cost of vessels.
This would be a first-of-its-kind recreational project for the city's citizens and would also serve the purpose of transportation.
In April, IWAI invited bids from consultancy services for preparation of technical specifications and engineering, procurement and construction tender documents for the project.
Five potential terminal sites have been identified on the route.
The project was first announced by Shipping Minister Nitin Gadkari in December 2014. He had said the government would consult a Netherlands-based government agency for the project as the European country has expertise in the subject.
The National Green Tribunal (NGT) had earlier put restrictions on any kind of construction on the Yamuna. IWAI filed an affidavit with the NGT, seeking permission to start construction activity on the Yamuna. However, IWAI was asked to file a fresh affidavit by the NGT to undertake any kind of construction on the river.
IWAI was subsequently allowed to undertake construction on the Yamuna and was also asked to build an approach road for the water taxi project by the green tribunal.
According to an official in the shipping ministry, the final project report would be completed by September 20 and thereafter the tender for the taxi service would be floated. "Tender can be expected in the first week of October," the official said.
The shipping ministry has also sought views from the Delhi government on the proposal.
The shipping ministry had earlier envisaged such a project from Delhi to Agra, but sources said executing it would be very difficult as the water level in the Yamuna is abysmally low.
Image used for representation purpose only.
Photograph: Reuters