Raj Rajaratnam, the key accused in the biggest insider trading case in US history, worked hard to learn how the markets was operating and didn't need illegal tips to make money, a former executive of the hedge fund has testified.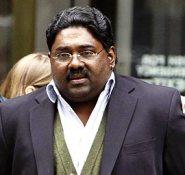 Rick Schutte, a former analyst at Galleon Group, told the jury yeserday during the first day of Rajaratnam's defence that the hedge fund, with its technological advantage and its "disciplined" approach, didn't need illegal tips to make money.

"No," said Schutte when asked by Rajaratnam's lawyer whether the defendant asked for insider information.

The defence also called John C Pernell, the president of Polaris Investment Partners Inc, to discredit previous testimony of Adam Smith, a former employee at Galleon, who said that he dug up secrets to give his boss "an edge".

Last week, the prosecution rested its case biggest hedge fund insider trading cases to his US courts in decades.

The government had played secretly recorded phone conversations between Rajaratnam and his sources who allegedly provided him with confidential information.

The defence will try to establish that Rajaratnam's trade was based on research, knowledge of the market, and information already available in the public domain.

Sri Lankan-born billionaire and Galleon Group founder earned USD 45 million by using leaked confidential information.

Rajaratnam has denied any wrongdoing saying his strategies were based on "public information".

Out of 26 people arrested in the case, 19 have pleaded guilty. Rajaratnam, 53, who is charged with 14 counts of conspiracy and securities fraud, denies wrongdoing.

If found guilty, he faces up to 20 years in prison. The case also involves three Indian-Americans.

Rajaratnam's old classmates from The Wharton School of the University of Pennsylvania Anil Kumar, a former McKinsey and Co director and Rajiv Goel, a former Intel Corp executive - pleaded guilty and testified against him.

The government also called the head of Goldman Sachs, Lloyd Blankfein, as a witness in connection with Rajiv Gupta, a former director at the investment bank, who is also accused of passing insider tips to Rajaratnam.