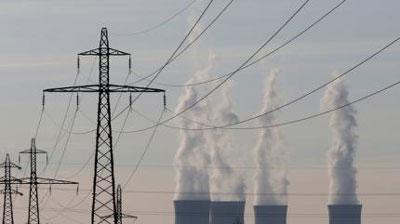 The Rs 12,000-crore (Rs 120 billion) Dabhol power project will be split into separate power and LNG companies in an effort to revive the plant which was originally built by the now-bankrupt US energy firm Enron.
Ratnagiri Gas and Power Pvt -- a JV of state-owned power generator NTPC and gas utility GAIL, which took over the 1967 mw power plant and adjacent 5-million tonne a year liquefied natural gas (LNG) import terminal in July 2005 -- will be split into two separate firms - one to manage the power plant and the other to operate the LNG facility.
Ratnagiri Power Pvt will have same shareholders as RGPPL -- NTPC and GAIL hold 25.51 per cent each, the Maharashtra State Electricity Board (MSEB) 13.51 per cent and financial institutions the remaining 35.47 per cent.
Ratnagiri Gas will be an equal JV between NTPC and GAIL if MSEB which has been offered a small stake does not pick up equity.
Of the Rs 7,800 crore (Rs 78 billion) debt of RGPPL, about Rs 3,000 crore (Rs 30 billion) will be transfered to the new gas company.
Announcing the demerger plan, Power Minister Piyush Goyal said the plant, which has been shut for want of fuel (natural gas) for about one-and-a-half-years, will start generating electricity from November 1.
The generation would be through use of subsidy on LNG being provided under the Power System Development Fund (PSDF) set up by the government to help power companies buy expensive imported fuel.
The first 500 mw of electricity will be sold to the Railways after the Maharashtra government decided to forgo transmission charges to bring down the cost of power to Rs 4.79 per unit.
"All issues have been resolved. The project will now start generating electricity," Goyal told reporters after a meeting of the RGPPL board which approved the split.