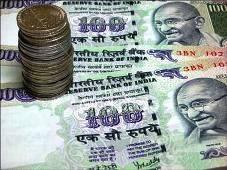 In a move that may further dent sales of unit-linked life insurance plans, the Insurance Regulatory and Development Authority is set to scrap the highest net asset value guarantee products.

Highest NAV guarantee products accounted for a fifth of Ulip sales after pension plan sales dried up following the stringent norms on Ulips from September 2010.

Under the highest NAV guarantee products, customers are guaranteed returns based on the highest NAV a policy has achieved during the entire term of the insurance plan.

According to insurance industry sources, the insurance regulator is wary of a 'systemic risk' associated with the way the funds are managed. Such products lay more emphasis on debt instruments and run the risk of a heavy sell-off in equities in case of a stock market fall.

"For instance, in the case of highest NAV products, insurers protect the guarantee by appropriately apportioning money in debts.

"When the market falls, the exposure in debt instruments increases and insurers try to sell equities at marginal profits. If there is too much concentration of such products in the market, a large number of insurers might sell equities at the same time to protect the guarantee, leading to a further market fall," an Irda official explained.

Leading private insurers like ICICI Prudential Life, HDFC Life, Bajaj Allianz Life and Birla Sun Life all have at least one such product still in the market, but it is very unlikely that any new ones would be launched.

The insurance regulator is neither renewing
any existing products nor approving any new products.
The markets regulator, Securities and Exchange Board of India, does not allow mutual fund houses to sell such products.
Life Insurance Corporation of India had launched two products -- Wealth Plus and Samridhi Plus -- which ensured returns based on the highest NAV. However, both have been withdrawn.
"Once the earlier products expired, Irda did not approve any new product based on the highest NAV," said an insurance company official.
"The regulator has informally told us it is not comfortable with such products," he said.
The insurance regulator is not comfortable with the way these products are being pitched to customers.
According to industry experts, these products are not expected to do as well as simple equity oriented schemes, since insurers tend to invest substantial amounts in debt.
In addition to these, insurers are also charging an additional 'guarantee charge' in these products, which ranges between 0.10-0.50 per cent of the fund value.
Over the last one year, all major life insurance companies launched highest NAV guarantee products and some of the companies also came up with more than one version.
The Life Insurance Council is also examining the issue with insurance companies and is likely to take up the matter with the regulator.
"We are in the process of finding out the details as more or less all insurance companies have at least one such product in their stable. We have asked them to provide details regarding the likely impact if such products are discontinued," said a council member.