The airline not to be put on cash and carry mode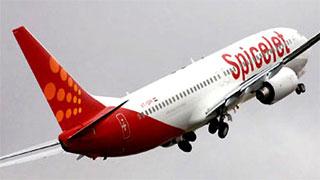 SpiceJet on Monday secured a reprieve from Airport Authority of India and the airline will not be put on a cash and carry mode after its promoter-chairman Kalanithi Maran gave a guarantee that the airline will clear the airport operators' Rs 200 crore (Rs 2 billion) dues.
With Maran's guarantee, a crisis was averted and the airline has got additional time to furnish a solid financial plan to the government. Sources said SpiceJet has got extra time to make payments to AAI or submit an enhanced bank guarantee.
SpiceJet's ability to sustain operations was in danger with indications that the airline may suspend operations. The suspension would have taken a place because of financial crisis resulting from a delay in capital infusion, continuing Directorate General of Civil Aviation restrictions and a slump in bookings.
SpiceJet chief operating officer Sanjiv Kapoor held meeting with Director General of Civil Aviation Prabhat Kumar and minister of state for civil aviation Mahesh Sharma today seeking relaxation of curbs and easier payment terms for its immediate outstanding dues amounting to about Rs 1400 crore (Rs 14 billion).
Later in the evening Kapoor tweeted "No financial plan submitted to DGCA today . Objective of meeting was to discuss financial impact of 30 day booking limit on the airline."
The airline was forced to scale down the operations further (it is said to be flying only 17 Boeing 737s down from 22-23 planes ten days ago), stop inflight meal service and head of operations wrote to its pilots on Monday about an uncertain future. Reports also said the airline departures from South India were delayed over the weekend due to pending fuel bills.
In his previous meetings with officials Kapoor was asked to present a credible funding plan, share a deadline for clearing dues and pay salaries by Monday. However ministry sources said the airline did not come up with any concrete proposal. Earlier the airline management had said promoter Kalanathi Maran would infuse more funds but there were no details shared on Monday.
The main issue which threatens to ground SpiceJet's operations is its dues to Airport Authority of India. The airline has bank guarantee of about Rs 80 crore (Rs 800 million) and is outstanding is nearly Rs 200 crore.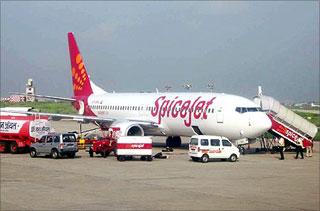 The airline has been seeking a moratorium in payments but this plea was rejected. On its part AAI is seeking a higher bank guarantee or payment of outstanding dues but the airline has been unable to provide either.
Putting the airline on a cash and carry mode will leave the airline without any money for fuel bills and it may have close down operations, ministry sources said earlier on Monday.
For now however SpiceJet has got a relief.
"SpiceJet senior management has met us. In wider interest of passengers we will apprise higher authorities and take a decision. But no assurance has been given to them yet,'' said Sharma.
The airline has also been hit due to DGCA restrictions on bookings beyond 30 days and customer confidence in the airline has waned. Sources said that no bookings are taking place at airport offices and staff these days is only processing refunds.