As the MPC is mandated to target CPI inflation rate at 4 plus minus 2 per cent, any measurement error in CPI is likely to have grave consequences for monetary policy.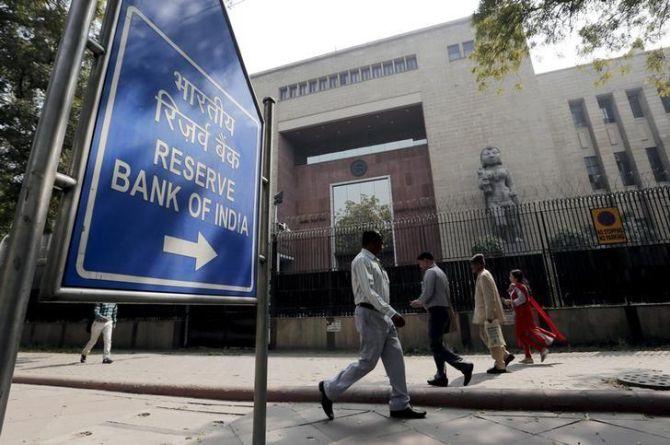 A head of the Monetary Policy Committee (MPC) meeting next week, its member Ravindra H Dholakia has raised concerns over the manner in which consumer price index (CPI) is computed in India.
As the MPC is mandated to target CPI inflation rate at 4 plus minus 2 per cent, any measurement error in CPI is likely to have grave consequences for monetary policy.
Dholakia, who teaches at IIM Ahmedabad, has raised three specific concerns.
First, even as the share of urban households in total household consumption expenditure is growing rapidly, CPI currently ascribes fixed weights to rural and urban expenditures. This may have led to overestimated inflation.
Second, the increase in inflation on account of revisions in house rent allowance (HRA) after the Seventh Pay Commission is purely statistical and should be discounted for.
And third, the difference in inflation expectations between the RBI's household inflation expectation surveys and IIM Ahmedabad's business inflation expectation surveys make it difficult to decipher actual expectations in the economy.
"The cumulative overstatement of the measured inflation rate on account of the measurement issues discussed could be as high as 2.5 to 3 percentage points," Dholakia said in a research note in the Economic & Political Weekly.
Changing urban-rural dynamics
The Indian economy is undergoing a significant churn. But even as the shares of rural and urban consumption expenditure in total household consumption expenditure changes continuously, the CPI considers "these proportions constant at their values in the base year for the index".
This tends to create a problem when there is a significant difference in not only the inflation rate but also the direction of inflation in rural and urban areas.
Headline inflation rate, based on "a fixed proportion of the urban and rural areas would not represent a correct picture", he notes, adding that "this can lead to serious errors in measuring overall inflation rate".
While the base year for CPI is 2012, most developed countries change the base of the index almost every year.
Research has shown that using fixed base weights tends to overstate the inflation rate.
"In our case, even if the overstatement is only half of what was found in the US, our measured inflation rate of 5 per cent would turn out to be actually only 4 per cent," he notes.
Impact of HRA revisions
The other issue concerns the impact of the recent hikes in HRA after the Seventh Pay Commission implementation.
Now, housing has a weight of 10.07 per cent in CPI combined (rural and urban), with the weight for house rent at 9.51 per cent.
However, housing is used only for urban CPI.
The CSO estimates housing CPI through a survey carried out in 1,114 markets in 310 towns. About 13.7 per cent of sample dwellings are owned by central and state governments, with a fourth of them owned by the central government.
Now, for employer-provided accommodation, CSO considers licence fee plus the HRA foregone by the occupant as rent.
Thus, as a result of the Seventh Pay Commission, the rent attributable to the central government provided accommodation in the sample jumped by 105.6 per cent.
However, the impact of this is purely statistical.
"It created an anomaly of the CSO housing CPI showing an inflation of 8 per cent and 9 per cent when the market rents were either stagnant or declining on the ground," notes Dholakia.
"For any practical or policy purpose, the inflation rate after adjusting for such direct impact of the revision of the HRA should be considered," he added.
Inflationary expectations
To measure inflation expectations, the RBI routinely carries out surveys of households in urban areas.
However, these surveys are carried in cities and towns.
These not only ignore rural inflation expectations but also expectations of businesses and producers.
Now, the RBI's survey reveal a consistently high expected inflation rate in the range of 8-9 per cent.
In comparison, the IIM-A surveys show expected inflation rate of 3.5 per cent to 5 per cent.
Also, the direction of change in the expected inflation over time also differs between the two surveys.
"Under these circumstances, it becomes difficult to interpret or take a firm position on inflationary expectations in the economy," he notes, adding, "There are serious concerns about the measurement of CPI combined for meaningful use in policy for inflation targeting.
"There is an urgent need to address these issues to make the framework efficient and effective."
Photograph: Anindito Mukherjee/Reuters