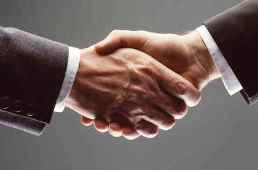 In what is being billed as the largest overseas acquisition by an Indian travel company, Cox & Kings Ltd has decided to buy UK's Holidaybreak for 312 million pounds (Rs 2,300 crore).

The two companies signed an agreement on Wednesday.

Holidaybreak's shareholders will get 432.1 pence per share in cash, a premium of 35.5 per cent to the closing price of the company's shares on July 22.

"We think we have got a fair price," said Cox & Kings executive director Peter Kerkar.

Cox & Kings -- world's oldest travel company, dating back to 1758, was itself a British company before it was bought by its present promoters — hopes to conclude the deal by September. In the event of the deal falling apart because of a rival bid or due to shareholders' rejection, Cox & Kings will get 1 per cent of the deal price.

Nearly 32 per cent Holidaybreak shareholders have already approved the deal. It requires approval from 75 per cent shareholders.

After this, the agreement will be sealed by a court.

The acquisition will give Cox & Kings a foothold in camping, adventure tourism and student tour segments.

"It's an all-cash deal. We have tied up the funds. This includes Rs 900 crore (Rs 9 billion) from our cash balance.

"The rest will come from dollar-denominated debt from Axis Bank," said Cox & Kings CFO Anil Khandelwal.

This is its ninth acquisition in the travel sector. It is making this acquisition through its UK-based subsidiary.

Kerkar said Cox & Kings would use the expertise of Holidaybreak to promote education tours in India.

"We believe education tours are the way forward," he said.

"We are expecting a two-way synergy," he said, adding that Holidaybreak can expect to get good business from Indian travellers who tend to go abroad in April-June, which is a lean season in Europe.

"The acquisition of Holidaybreak marks an exciting new step for Cox & Kings in its development. We have been growing rapidly and have significantly expanded our outbound tour operations from India and Oceania.
"Holidaybreak adds new product areas and markets which provide Cox & Kings global network and accelerate the development of business of both the companies," Kerkar said.
Cox & Kings had a net profit of Rs 130 crore (Rs 1.3 billion) in 2010-11. Its shares closed 2.38 per cent down at Rs 192.95 on the Bombay Stock Exchange. Holidaybreak's share rose 3 per cent to 427 pence on the London Stock Exchange.
Cox & Kings had earlier acquired Tempo Holidays Australia, ETN in the UK and Quoprro Global Services for visa processing.
During 2009-10, it acquired East India Travel Company in North America, MyPlanet Australia and Bentours International in Australia for specialised outbound tours. In February 2011, it opened a branch in Taiwan.
It started providing comprehensive processing services to diplomatic missions across the world through its 100 per cent subsidiary, Cox & Kings global services, this year.
Cox & Kings is 58 per cent owned by the promoters and 24 per cent by foreign institutional investors, non-resident Indians and foreign corporate bodies. The rest is held by banks, mutual funds, other corporate bodies and public.
Last week, Cox & Kings got approval from the Foreign Investment Promotion Board to raise Rs 750 crore (Rs 7.5 billion) from foreign markets.
The FIPB approval permits the company to allot warrants, equity shares and convertibles to non-resident qualified institutional buyers also.
This means a larger set of quality investors can participate in any future fund-raising by the company.