A special court in Mumbai on Monday rejected Jet Airways founder Naresh Goyal's applications seeking medical checkup by his personal doctor on regular basis and home-cooked food inside prison.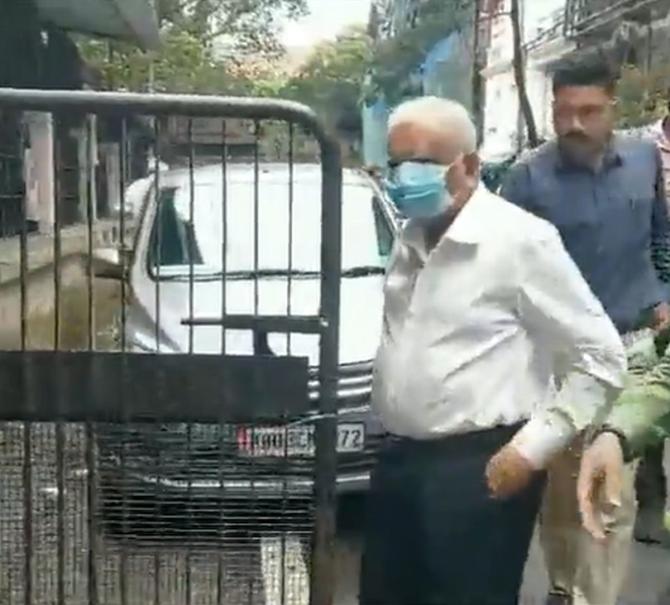 Special judge MG Desphande, however, allowed his plea seeking appropriate bedding inside jail considering his health condition.
Goyal is currently in judicial custody in Arthur Road jail, Mumbai, in a money laundering case linked to an alleged fraud of Rs 538 crore at the Canara Bank.
Goyal had moved multiple applications for consultation from a personal specialist doctor, family physician and medical check-up on a daily basis.
The special judge rejected his pleas saying the chief medical officer (CMO) of the jail shall check the accused thoroughly everyday and will take immediate steps if any abnormality or urgent health issue is noticed.
The Prevention of Money Laundering Act (PMLA) court also rejected his application for home-cooked food.
The court said the CMO, from the point of health issues of the accused, will decide and fix jail food suitable for the accused and the prison superintendent shall allow Goyal to avail the same.
Goyal had moved another application seeking appropriate bedding facilities on a daily basis contending he had a history of heart disease and had undergone bypass surgery.
In his application, Goyal said he was prone to cardiac arrest (heart attack) and that he suffers from diabetes, mellitus, hyperthyroidism, hypertension, hyperlipidemia, among others.
The 74-year said he suffers from restricted mobility, severe shoulder impingement and neck pain and stiffness pursuant to his fall in June 2022 and also has spine issues.
Considering his ill-health, the court had sought a report from the chief medical officer (CMO) of the prison.
The judge said the report clearly indicates that the CMO has thoroughly examined the accused and prescribed him medicines in addition to the ones he is already having. Presently the accused is kept in the jail clinic.
However, the CMO shall see which bedding suits the applicant and the jail superintendent may provide the same to the applicant, which will suffice the purpose of this application, the court said.
The Enforcement Directorate (ED) arrested Goyal on September 1 under the Prevention of Money Laundering Act (PMLA) following a long session of questioning at its office in Mumbai.
The money laundering case stems from a Central Bureau of Investigation (CBI) FIR against Jet Airways, Goyal, his wife Anita and some former company executives of the now grounded private airline in connection with an alleged Rs 538-crore fraud case at the Canara Bank.
The FIR was registered on the bank's complaint that it had sanctioned credit limits and loans to Jet Airways (India) Ltd to the tune of Rs 848.86 crore, of which Rs 538.62 crore was outstanding.