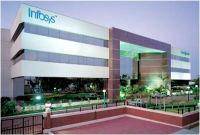 Corporate residences are now giving five-star hotels a run for their money. The trend, which started almost five years ago, has picked up fast, with several companies preferring to set up their own guest houses rather than paying huge tariffs at luxury hotels.
"Average room rates are going high and the budget and mid-segment market is very low, and this has boosted this trend. Some corporates have created rooms inside their campuses, while some like Vodafone, have taken over big mansions and converted them into guest houses," said Manav Thadani, managing director, HVS India - a hospitality consultant.
In 2005, Wipro had set up its own guesthouse in Bangalore, as hotel rates had rocketed up to $250 without taxes, while budget hotels were saw tariffs of around $180.
Infosys too, had started its own guesthouse service around the same time. Ever since, companies like HCL, Patni computers followed suit across Pune, Hyderabad, Delhi, Gurgaon and Mumbai.
Siesta Hospitality Group, which is in the business of managing corporate residences, started with just about 10 clients in 2005 and now has over 80 companies on its list, with the number still growing.
The company has clients like ITC, Deutsche Bank, Metro Cash and Carry, Jubilant Organosys, Standard Chartered and Lenovo, among others.
Among other such companies is Radhakrishna Hospitality, which managed corporate residences for Indian Oil Corporation. There are regional players too, like Ahuja Residency and Sunrise House, which provide guest houses for corporates in the capital region.
"We give the client about 4 to 5 property options to select from. We lease that property for a minimum of three years and customise the residence completely, from designing the furniture putting the fittings along with a cook, and a janitor, for round-the-clock service.
"We essentially cater to clients who migrate from the five-star hotel category across nine cities in India," said Ashok Chattaraj, chairman and managing director, Siesta Group.
According to industry experts, corporates save up to 50 per cent, compared to what they would have spent for five-star hotels. Since the guesthouse location is chosen keeping in mind its vicinity to the workplace, one not only saves on the travel cost and time, it also gives a feeling of being at home, with customised settings and home-cooked food readily available in such a set up, said Chattaraj.
"The duration and frequency of travel also determines whether a company wants to go for a hotel or a guest house. Now, several hotels are also reacting to this, Marriott in Powai for instance has been designed as a service apartment," said P Srinivas, leader, travel and hospitality, Deloitte.
A recent study on corporate travel by Thomas Cook said the cost per trip for a corporate traveller is set to increase by 9 to 11 per cent, with domestic hotel tariffs going up by 5 to 6 per cent for 2010-11.