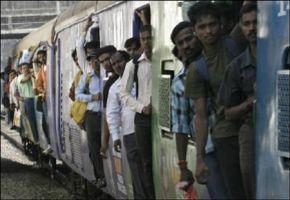 Congress workers on Wednesday staged a 'rail roko' in various parts of Maharashtra, excluding Mumbai, to protest the train fare hike.

"We decided to exclude Mumbai, where the 'rail roko' demonstrations were slated from 11 AM to 12 noon, to avoid inconvenience to suburban commuters," MPCC spokesperson Sachin Sawant told PTI.

"Rail roko stir was successful in places
like Thane, Navi Mumbai, Wardha and Akola," Sawant said.
At these places, Congress workers staged the 'rail roko' from 10 AM and 11 AM.
Congress is protesting the recent hike in railway passenger fares and freight rates announced by the Centre.
The party activists held demonstrations in various parts of the state protesting the fare hike and demanded an immediate rollback in the fares.
"The
rollback
announced yesterday is only partial. We demand a full rollback," Sawant said.