Pollution is not merely the price to be paid for growth; it is also a drag on the same growth, notes Vandana Gombar.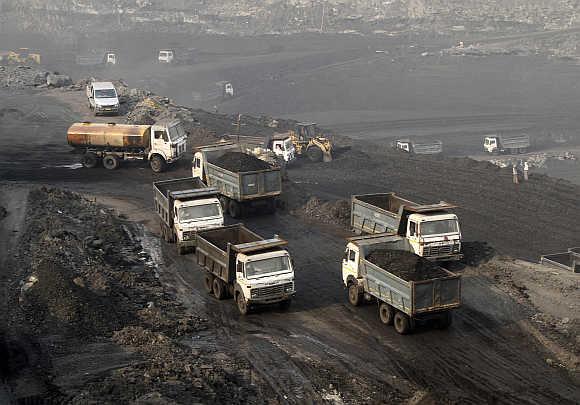 'Coal power plants being shut down for polluting the air.'

That is hardly the kind of headline you would expect from India, but that was what was announced by the Delhi government early last December, as the city choked on its own fumes.

At the global climate talks in Paris, however, India was demanding the carbon space to grow, and to provide energy for all its citizens. In other words, it was reserving the right to build more coal-fired plants.
Suppose there were no global climate commitments required of India and it had unlimited carbon space to grow. Would it not, for its own sake, eschew the most polluting power plants?
Is that not what it is doing in the capital city of Delhi now?
Here is what has happened: The Delhi government sent notices to two power plants in the city - Badarpur (705 Mw) and Rajghat (135 Mw) - to shut operations in the first week of December 2015 to control pollution.

The Badarpur plant is owned by National Thermal Power Corporation, a government-owned company which is also listed on the Indian stock exchange. It is not clear if the shutdown is temporary or permanent. It is also not clear who will bear the cost of the shutdown.
A study by the Centre for Science and Environment earlier last year found that India's coal-powered plants were some of the most inefficient in the world.
It looked at efficiency of coal and water use, air and water pollution and ash management at 47 plants and found that more than half were violating already lax air pollution standards. The Badarpur plant, incidentally, was among those with the lowest efficiency. Its oldest unit is over 40 years old.
The other measure to ease the smog in the capital city of India was a ban on registration of certain diesel-powered vehicles. This led to a build-up of unsold stock of cars as well as a decline in the share prices of the main manufacturers of diesel vehicles such as Tata Motors and Mahindra & Mahindra.
To limit the number of vehicles on the roads of Delhi - the country's biggest auto market - the government also announced a plan to allow only even-numbered vehicles on the roads on even dates, and odd numbered vehicles on odd dates.
Such a move could push single-car families towards owning two cars (of the even and odd variety) but it can safely be assumed that the new car will not be a diesel vehicle.
Vandana Gombar: When an Indian city shut down coal plants The likelihood of such extreme steps being taken in other smoggy Indian cities is rather high.
Presumably, the cities vying for the "smart" label would strive for clean air, among other things. The Indian government has set a target of developing 100 smart cities.
Indian cities are not riding on this smog road alone. Shanghai ordered schools to keep children indoors and factories to limit production, as air contaminants in China's commercial hub reached the highest levels in two years. Some construction was also halted.
Earlier, Beijing's environmental protection bureau issued a red alert, suspending schools, restricting car travel, limiting industrial production and banning fireworks as smog levels rose.
Paris was in the news a few months ago when it imposed a partial driving ban and made public transport free for a day to control smog. A new set of restrictions is under discussion.
Air pollution is not merely the price to be paid for growth. It is also a drag on the same growth. The inverse correlation between air pollution and growth is what is coming to the fore now.
Businesses dependent on spewing pollutants in the air, water or soil would do well to recognise the threat that looms from consumer or government action.
They could face a temporary or permanent ban on operation, or be asked to pay for spewing pollutants. Additionally, there are reputational risks to contend with.
The policy advice for such businesses would be to diversify, de-risk and decarbonise to the extent they can.