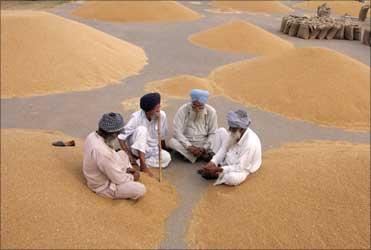 India scored a remarkable win on food security, but trade partners will now put pressure on New Delhi to provide meaningful openings for industrial goods and services and be more accommodative on liberalising tariffs.

In the first week of December 2013, the World Trade Organisation (WTO) was resuscitated when 160 member-countries (which includes the latest entrant at Bali — Yemen) agreed on a package that addressed a few significant issues under the Doha Development Agenda.

Interestingly, the two most important issues – food security and trade facilitation – that saved the Doha Round from collapse were never part of the hot topics that were to be negotiated and completed by 2005 when the Round was originally to be concluded.

The paragraph on Agriculture in the Doha Declaration of November 2001 stated that under the Special and Differential Treatment provisions, developing countries could "effectively take account of their development needs, including food security and rural development".

On trade facilitation, it was decided that the Fifth Ministerial Conference (that is, the Cancun Ministerial in 2003) is when negotiations would begin on the basis "of a decision to be taken, by explicit consensus, at that Session on modalities of negotiations".

The word "explicit consensus" was added on the insistence of India, which was not supportive of including any of the Singapore issues – competition, government procurement, investment or trade facilitation – that were taken up during the ministerial conference in that country in 1996 as part of the WTO agenda.

In fact, even an "early harvest" as has been achieved at Bali was not part of the mandate in the Doha declaration, which had sought all issues to be resolved as part of a "single undertaking". The declaration was explicit that "Nothing is agreed until everything is agreed".

So, what has been achieved at Bali is very different from what member countries had envisaged in 2001. Therefore, the euphoria surrounding this agreement at Bali needs some explanation.

Besides the fact that the Bali declaration has helped reinstate trust and support for a multilateral trade negotiation system, the important achievement is that after 12 years countries have decided to collaborate and take the WTO forward.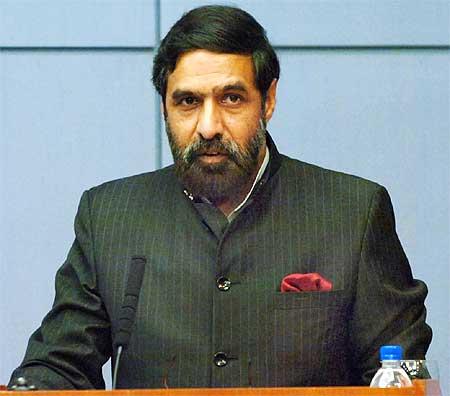 The most important aspect under this is the decision is on public stockholding for food security purposes, the issue that nearly caused the ministerial to fail. What India – Commerce Minister Anand Sharma and his team – have pulled off at the ministerial is truly remarkable. This is one of the first times a developing nation, despite being singled out for attack by nearly all other member countries, was able to drive a consensus that most felt was unachievable.

The question, therefore, is what
India or rather the developing world has achieved. According to the decision, members have agreed to "put in place an interim mechanism" and "negotiate on an agreement for a permanent solution" for the issue of public stockholding for food security purposes for adoption by the 11th Ministerial Conference. In the interim, till a permanent solution is found, countries cannot file disputes against the developing countries that exceed the level of subsidy that is allowed under the WTO rules.
For India, this means that, the food security Bill that was passed recently in Parliament will not be challenged in Geneva. While this is a great win for countries such as India, it is important to note that the position beyond the 11th Ministerial (four years from now) is slightly ambivalent.
While the text does not state that the interim mechanism is only for four years, it also does not clarify that it would continue beyond four years. So, if the issue has not been successfully settled four years from now, then different interpretations of the text will emerge. From a plain reading of the text, though, the developing countries have nothing to fear even if countries fail to reach an accord on this issue within four years.
However, there will be notification requirements when developing countries exceed the permissible subsidy level. Beyond public stockholding for food security the other two achievements for developing countries in agriculture are the decisions on tariff rate quota administration, which will provide higher market access opportunities and also the one on export competition.
Trade facilitation is the other big deliverable of the Bali Ministerial, which is expected to help business across the globe. While some studies put the value of gains from this decision at about $1 trillion, what it can actually achieve is supporting the creation of global and regional value chains, which is important for countries in developing and least developed countries.
Though Bali has been a success, it is important to now focus on the post-Bali agenda that is expected to gain momentum over the next few months. Indian industry must be clear that having given in to the government's food security demand, trade partners will now put a lot of pressure on New Delhi to provide meaningful openings for industrial goods and services sectors.
India may be pressed to become part of the plurilateral negotiations on services called the Trade in Services Agreement (TISA), which India has avoided in the past. China has recently evinced serious interest in joining these negotiations and countries will now look to India to join. Industry needs to do a quick analysis to understand the implication of TISA. India may also be asked to be more accommodative on liberalising tariffs on industrial goods.
Overall, Bali is expected to reignite interest in liberalising global trade through a multilateral process. Given the current global economic scenario, India may be compelled to take a more liberal stand on market access issues, which need to be used to our advantage.
The author is Principal Adviser, APJ-SLG Law Offices.