Slowdown persists in China. India's GDP estimates for 2015-16 are liable to be pared; projections for 2016-17 are lacklustre, notes Devangshu Datta.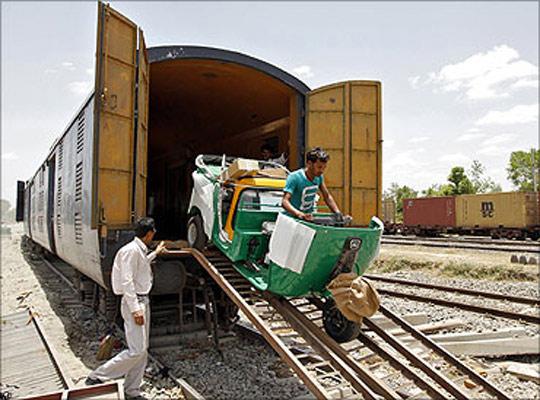 The "China Syndrome" once again sent markets into a tailspin. In the classic movie of that name, the syndrome was an unscientific reference to a disaster at a US nuclear plant, which could cause a meltdown straight through the Earth's core all the way to China.
In the markets, it was a crash in the People's Republic of China (PRC) that hit the rest of the world. This sell-off involved fundamental and technical triggers. China is in slowdown. The PRC's reserves are depleting at monstrous rates - reserves dropped by over $500 billion in 2015. The currency is also depreciating.

Marc Faber, alias "Dr Doom", has often reiterated that China is stuck in a massive credit bubble and now others are joining in that chorus.
In technical terms, the Chinese authorities imposed lock-ins last year to prevent major stakeholders selling shares.
The lock-in period was nearing expiry. Shanghai had also set up a circuit breaker that halted trading for the day if the index fell by over seven per cent.
That circuit breaker was invoked twice last week. It is now being removed but new lock-ins will be imposed.
The shutdowns triggered falls everywhere and of course, once prices fell, people found fundamental justifications. The Nifty/Sensex suffered its worst single-week sell-off in five years.
Projections of global slowdown in 2016 may be self-reinforcing. Crude and gas have fallen again, despite fears of supply disruption as Saudi Arabia and Iran square off in a proxy war. Other commodities like non-precious metals have also fallen.
Every fall emphasises the weakness of global demand and brings deflation-related threats closer. The falling yuan is also likely to trigger another bout of competitive devaluation. The rupee is under the gun in this respect since it is now relatively stronger versus the yuan.
India's gross domestic product estimates for 2015-16 are liable to be pared and projections for 2016-17 are also lacklustre. Exports are busted and show no signs of revival.
An overvalued rupee would leave the domestic economy vulnerable to cheap imports. Investment proposals by India Inc declined sharply in the third quarter (October-December 2015) according to the Centre for Monitoring Indian Economy.
The automobile industry could be hit by a combination of disasters (Chennai floods affecting a major hub) and tough anti-pollution measures restricting sales in India's largest market of Delhi and the NCR. There were divergences in the Purchase Managers' Index (PMI) for December 2015, with the Services PMI up above 50, indicating expansion, while the Manufacturing PMI fell below 50, indicating contraction.
The overall PMI was up since Services contributes much more than Manufacturing. The next set of inflation and IIP (Index of Industrial Production) numbers could provide some macroeconomic direction.
The Reserve Bank of India promised to review its policy on the basis of the consumer inflation numbers in January. We'll see if the "glide path" remains within the central bank's comfort zone.
Devangshu Datta: Why this hangover can hit harder Corporate results will start being released this week. Expectations are low.
Anecdotally, very few companies have done well. Most analysts expect earnings and sales to remain flat.
There are fears that corporate debt could become a bigger burden as nominal growth is flat. Pessimists would argue that a large number of corporates are already within that chakravyuha of a debt-trap, since revenue gains are simply not enough to service debt.
Public sector banks are taking a hammering since the bulk of the bad loans is on their books.
The Budget may, with luck, bring some cheer. But, it will have to be a game changer in terms of reform. Die-hard optimists may bet on a "good" Budget.
But nothing in this government's track record suggests that it has the courage, or the sense of urgency required to contemplate, let alone implement radical change.
There is talk that fiscal prudence will be shelved in 2016-17 and that the 2015-16 Budget will overshoot fiscal deficit targets.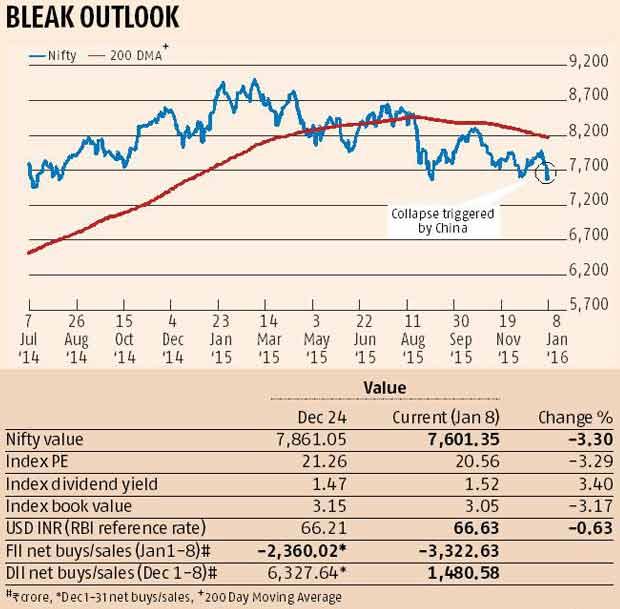 The market will not like that, if it happens. Questions may also be raised about the competencies of a sarkar that fails at deficit-management despite the windfall of low crude and gas prices, and despite imposing higher tax rates.
The other hope - that the goods and services tax (GST) Bill would finally be passed - is also just about alive. Political analysts say the composition of the Rajya Sabha is changing in the Bharatiya Janata Party's (BJP) favour.
Favourable outcomes in the Assam Assembly elections, and in West Bengal, Tamil Nadu and Kerala could help change sentiment in the BJP's favour as well. But the "sell-by date" for GST would be September 2016. Beyond that, it would probably be shelved until the next general elections.
Sentimentally speaking, the market is delicately poised. This financial year has seen net selling by foreign institutional investors.

Retail and domestic institutional buying has, at best, softened the fall. Smaller stocks have done relatively better, which is a clear sign of retail interest. Support has held for the Nifty at around 7,550 and for the Sensex at just below 25,000.

This is equivalent to valuations of about PE 20.5 (last four quarters). If earnings growth for Q3 is in the low single digits, deeper corrections would be on the cards.