The overall awareness among Indian companies about the need for a well-defined mechanism to tackle sexual harassment at the workplace is abysmally poor, notes Shyamal Majumdar.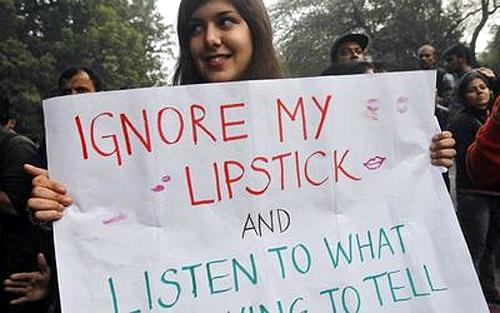 Some companies - even reputed ones - need a crash course in how to deal with sexual harassment cases.

The latest example of this is the complaint filed by a former woman employee of IL&FS against a few of her seniors.

While the matter is before the police and the National Commission for Women (NCW) and the final verdict on who is guilty is awaited, IL&FS did something that was inexplicable.
In its response to the NCW on the woman's allegation that her boss had resorted to abusive language several times, IL&FS denied the charges outright.
But in its eagerness to prove its point, the company listed five abusive dialogues from the Bollywood films Dabangg, Gangs of Wasseypur, Dedh Ishqiya and Omkara and cited a seven-letter word, starting with the letter 'c' to justify its stand that it wasn't an abuse and only meant idiot, and was in fact a part of "Mumbai slang", which had been cleared by the Central Board of Film Certification.
It would be interesting to know why IL&FS did something as trivial as this. What on earth was the need for IL&FS to cite such dialogues after denying that any abusive word had been used?
IL&FS has, of course, said it had followed all the rules, appointed a special committee that examined the woman's complaints and came to the conclusion that there was no evidence or truth in her allegations.
In its letter dismissing her from service in June, IL&FS cited not reporting to work without prior approval - a charge the complainant has denied.
To be fair, all this requires a detailed investigation to figure out who is being economical with the truth.
In general, however, Indian companies have a long way to go in handling this sensitive issue and the issue of sexual harassment has largely been swept under the carpet.
There is no doubt that the overall awareness among Indian companies about the need for a well-defined mechanism to tackle sexual harassment at the workplace is abysmally poor.
For example, an Ernst & Young survey said over a third of the companies operating in India have not constituted the mandatory panel against sexual harassment at the workplace.
NCW data show a noticeable rise in sexual harassment at the workplace: from 170 cases in 2011 to 167 in 2012, 249 in 2013, and 336 in 2014.
It's a fact that most companies still ignore such complaints in the hope that everything will be forgotten and forgiven in due course and the management need not get involved in the mess.
Many companies don't want to organise trainings as top executives say they do not want to "stir things up" as participation in such workshops can encourage employees to question the hitherto accepted norms of behaviour.
One recent example of this attitude is the way Greenpeace India responded to allegations of harassment by several women employees.

An IANS report in June this year detailed how a couple of employees, who filed sexual harassment cases against one of their senior colleagues, were stonewalled for several years.
It was only after the women concerned took the matter to public forums that Greenpeace admitted that "serious investigations" would be initiated into the "valid issues" raised.
Many in corporate India, however, say there are no easy answers to this problem. For example, the definition of sexual harassment is ever expanding and often ambiguous.
Remember the case of a famous publisher, who was charged with harassment by one of his female colleagues and had to quit even though he maintained till the last day in office that there was only "… a consensual, flirtatious relationship that grew out of a close friendship".
The publisher might well have been guilty but such ambiguities often complicate matters.
Also, there is huge resentment over the fact that the law in allegations of sexual harassment is biased heavily in favour of the complainant: a seemingly credible account by a woman will always carry larger evidence value than the man's rebuttal.
Lawyers also cite several cases of false sexual harassment cases where women have been found to take the easy way out to defame a male colleague.
In one such case, a woman was fined Rs 5 lakh for causing unwarranted emotional trauma to her senior by levelling false sexual harassment charges.
But that's surely a small consolation for somebody whose personal and professional reputation has been damaged forever.