Technology and prudent practices can ensure that crop output does not suffer in years of drought, notes Surinder Sud.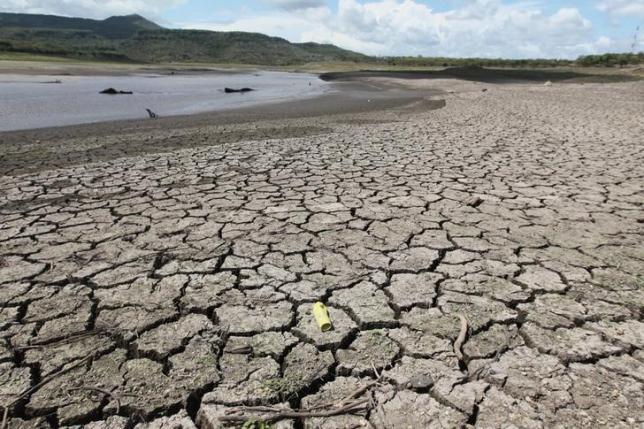 Is 2015 a drought year? The answer is both yes and no. Yes, because it qualifies to be a meteorological drought with an overall rainfall deficiency of 14 per cent.

It is also a hydrological drought as the total water stock in the country's 91 major reservoirs is nearly 23 per cent below normal.

The groundwater, too, hasn't been recharged adequately in most parts of the country. But it is not a typical agricultural drought, except in some areas.

Kharif sowing has been done in larger acreage than last year thanks to well-spaced, even if subnormal, precipitation during the main planting season in June and July.

Even Marathwada, central Maharashtra, north-interior Karnataka and some other pockets in southern and eastern India, which went through a prolonged dry spell, received good showers in the second half of September.

It allowed belated planting of quick-maturing kharif crops and created conditions favourable for early-sown rabi crops, thus averting a total crop loss.
Several factors have contributed to blunting the impact of this year's poor monsoon on agriculture. Improved drought management skills and growing resilience of agriculture against aberrant weather are significant among them.
Credit also goes to the India Meteorological Department (IMD) for forewarning the impending drought well in advance. This has helped the government to operationalise contingency plans and the farmers to change their cropping pattern to suit the anticipated weather.
A slew of technologies needed for managing weather risks has been evolved under the National Initiative on Climate Resilient Agriculture (Nicra) launched by the Indian Council of
Agricultural Research (Icar) in 2010-11 after the severe drought of 2009.

Contingency plans in standard template are now available for as many as 580 districts to serve as a ready reckoner for the central and state governments.

These plans have been prepared by Icar's Central Research Institute for Dryland Agriculture (Crida) in collaboration with other research centres and state agricultural universities.
Conservation of rainwater in the farmers' fields as well as in the tanks and ponds in and around villages is being promoted under Nicra to protect crops against adverse weather.
Several other situation-specific resource-conservation and weather-proofing agronomic practices have been popularised among farmers to get better crop yields with reduced costs.
Of them, the important ones are zero-tillage (sowing without tilling the land); planting seeds on raised beds interspersed with furrows, instead of flat land; and direct sowing of paddy seeds rather than transplanting the seedlings grown in nurseries.
These have already proved their worth. In areas where these techniques were put into practice last year, the crops managed to cope with 12 per cent rainfall deficiency without any significant yield loss.
Even during the last rabi season, wheat sown with zero-tillage technique was observed to suffer relatively less damage due to untimely rains and hails, according to Icar sources. Unsurprisingly, therefore, these practices are catching up fast. Zero-tillage system is already estimated to have spread to over two million hectares.
The steadily improving drought-resilience of Indian agriculture is evident from the fact that the crop output during every drought is invariably higher than in the previous one.
Take, for instance, the droughts of 2002 and 2009 which were almost of the same intensity with rainfall deficit of 21 to 22 per cent respectively.
The foodgrain production in 2009 was 218 million tonnes - a good 43 million tonnes higher than 175 million tonnes in 2002. Again, the droughts of 2004 and 2014 were of similar magnitude with a rain deficiency of 12 per cent in each of these years. However, the difference in the food output was a whopping 54 million tonnes - 252.68 million tonnes in 2014, against 198.36 million tonnes in 2004.
Though the rainfall paucity of 14 per cent this year is worse than last year's 12 per cent, the foodgrain output is expected to be better than that of last year, thanks to higher plantings.
These results should spur the government to redouble its efforts to promote climate-smart technologies to cope with monsoon jolts in future.