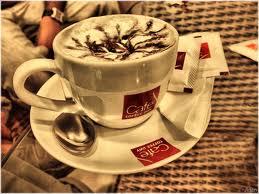 The Coffee Day Group, which straddles diverse businesses ranging from coffee retailing to wealth management to logistics, is setting out on a Rs 400-crore (Rs 4-billion) expansion this financial year.

Best known for its Cafe Coffee Day chain of coffee shops across India, the Group is increasing its thrust on its software special economic zone, through an expansion spanning a million sq ft of space, for which it is understood to be raising debt of Rs 200 crore (Rs 2 billion).

The Group has 91 acres of land off the Bangalore-Mysore highway, besides another 23 acres in Mangalore, which is being developed.

Large technology companies, such as HP-MphasiS, MindTree and Texas Instruments are among the occupants of the SEZ.

V G Siddhartha, chairman & founder of the group, confirmed the expansion plans. Besides realty, he said another sector in focus this year would be its recently acquired business in logistics.

"Sical Logistics, which we acquired, has immense potential and we will fine-tune the operations," he added.

Siddhartha said he might increase stake in this publicly held company (he holds 52 per cent in it).

"We have a good partner in A C Muthiah, from whom we acquired majority stake, and they will continue to be our partners.

"We are not contemplating taking this company private," he said.

Siddhartha was a founding investor in MindTree, a mid-tier software services company.

He recently increased his stake to 18 per cent by acquiring the entire stake of Ashok Soota, the founding chairman, who has now exited MindTree.

It is understood Siddhartha paid close to Rs 200 crore (Rs 2 billion) for Soota's stake, for which he raised debt from Kotak Mahindra Bank and a couple of other lenders.
It is also likely he would increase his stake to the maximum allowed 26 per cent in MindTree.
Siddhartha is also understood to be scouting for opportunities to expand his retail brokerage business, Way2Wealth.
Besides wealth management, it has an emerging business in commodities trading.
"Way2Wealth came close to acquiring a pan-India brokerage for around Rs 300 crore (Rs 3 billion) last year but the deal fell through.
"Most probably, Siddhartha will strike a deal during this year," investment bankers close to the Coffee Day Group told
Business Standard
.
Even as these relatively new businesses are getting additional fuel, the flagship CCD is expected to add 200-300 cafes this year, taking the total to 1,200 outlets, unfazed by the ensuing entry of Starbucks into India.
The Group raised Rs 1,100 crore (Rs 11 billion) by diluting equity to Standard Chartered Private Equity, KKR and New Silk Route during early 2010.
It has indicated it might look at equity infusion after this financial year.