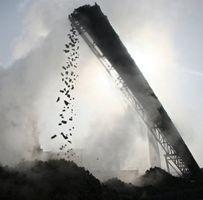 A day ahead of the Supreme Court taking up a status report on the investigation into the coal block allocation scam, the Central Bureau of Investigation swung into action on Thursday.

It filed a charge sheet, two closure reports and two additional first investigation reports in the case, all in a matter of a few hours.

In a court in New Delhi, the agency filed a chargesheet against AMR Iron and Steel and its director and Rajya Sabha member Vijay Darda (also chairman of Lokmat Group), his son Devender Darda, director Manoj Jayaswal and unknown officials of the 35th screening committee on coal block allocations.

It also registered two cases against Prakash Industries and its owner Ved Prakash Agarwal and Central Collieries promoter G D Daga, besides carrying out widespread raids across Delhi, Nagpur and Mumbai.

In its race to wind up its probe into five cases, as mentioned in its earlier status report, the agency also filed a closure report on its FIRs against Vikash Metals and Kamal Sponge and Power 'for want of substantial evidence'.

The CBI said the 'allegations were not substantiated by in-depth investigation'.

In its second chargesheet in the coal block allocation scam, the CBI has alleged while applying for the coal blocks, AMR Iron and Steel had furnished false information and forged figures to inflate its net worth, a criteria for the allocation.

An FIR against the company was lodged on September 4, 2012, among the first few cases registered in the scam.

In its FIR against Prakash Industries and its promoter Agarwal, the agency said the company had misrepresented its net worth, while applying for the Fatehpur coal block in Chhattisgarh.

Against Central Collieries, the allegation was in the allotment of the Takli Jena Bellora block in Maharashtra, the company had forged a mine plan that facilitated non-captive use of coal, against the stated condition of captive use.

The mining had started in 2000, without the proposed power plant being set up. Also, the coal extracted from the block was sold in the market. This led to an alleged misappropriation of about Rs 10 crore (Rs 100 million).

In the FIRs filed on Thursday, CBI named unknown public servants as accused. With this, the CBI has registered a total of 18 FIRs in the coal scam.

On Thursday, the CBI raided the offices and residences of Agarwal in Delhi, and Jangir and Bilaspur (both in Chhattisgarh).

It also carried out raids in Nagpur and Mumbai (in the Central Collieries case).

Earlier this month, the agency had filed its first chargesheet in the coal block scam, against Navbharat Power.

After a year and a half of investigation, the agency has failed to name any public official involved in the scam.

However, the agency has charged unknown officials of the 35th screening committee that approved the allocation with criminal conspiracy and cheating.
Image: A coal mine; Photograph: Reuters