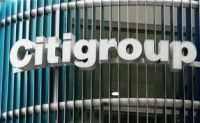 Leading global financial services company Citi Inc has sold its entire stake in housing finance major HDFC for $1.9 billion (around Rs 9,327 crore).

"The sale of Citi's remaining stake in HDFC is part of Citi's ongoing capital planning efforts . . . Total proceeds from the transaction are expected to be $1.9 billion at the current exchange rate," Citi said in a statement on Friday.

The bank said that it sold its entire holding of 145.3 million shares, or 9.85 per cent stake, in HDFC through the National Stock Exchange at Rs 657.56 per share.

"We are pleased with the results of our investment in HDFC and will continue to value our long-standing relationship with the company. Citi remains deeply committed
to India.
"We continue to focus on growth opportunities in this very important market," said Pramit Jhaveri, Chief Executive Officer of Citi India.
Responding to the development, Keki Mistry, vice-chairman and CEO of HDFC said, "As far as Citi is concerned, you know that how the capital market in the US are evolving and, therefore, it (stake sale) was necessary at some point for Citi.
"It was nothing to do with the performance of the company".
A leading financial conglomerate HDFC has interests in banking, insurance, asset management and property funds.
"Our combination of unique experience, deep relationships and valuable local insights provide us with strong competitive advantages", Jhaveri added.
Shares of HDFC were trading at Rs 670 on the BSE, down 4.3 per cent over the previous close.