Citigroup Inc has defended its $75 million settlement with the Securities and Exchange Commission over under-declaration of its subprime mortgage exposure, setting the stage for a federal judge to decide on whether to approve the deal, according to a media report.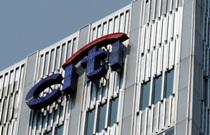 Citi said the $75 million fine it agreed to pay under the settlement deal was appropriate, because the SEC's case didn't involve allegations of mismanaging assets or misvaluing them, The Wall Street Journal reported, citing court papers filed on Monday.
According to the SEC, Citi had said its exposure to subprime securities was only about $13 billion between July and mid-October, 2007, when the actual exposure was more than $52 billion.
The SEC sued Citi and two executives for failing to disclose nearly $39 billion in subprime mortgage assets during 2007. The executives separately settled the matter by paying fines of less than $100,000, without admitting or denying wrong-doing.
Last month US District Judge Ellen Segal Huvelle asked both sides to explain why she should approve the deal.
She questioned the penalty, noting that it would come from current shareholders' pockets, and the decision to single out two individuals.
The SEC has already offered its defence of the deal and a hearing has been set for next week, the report noted.
Citi said it disagreed with the SEC's decision to sue and initially fought paying a penalty, but it urged the judge to give "substantial deference" to the SEC's decision and terms for settling the case, it added.
Citi was among the hardest-hit banks during the financial turmoil and received $45 billion out of the $700 billion bailout package released by the US government. As of December last year, the bank had repaid $20 billion of the bailout debt. The other $25 billion was converted into a government ownership stake in the company, which the government has said it will sell by the end of this year.