Cipla, the country's leading drug maker, has sent a legal notice to George Washington University of the United States on a recent symposium it had organised in India, alleging the meet had attempted to influence a high court case involving Cipla and one of the event sponsors, the US-based Gilead Sciences.
Cipla wants the university to publish a written apology for conducting the event and to distance itself from the statements made by Gilead in the symposium. Else, it has threatened recourse to court. A copy of the notice has gone to the Confederation of Indian Industry, a co-sponsor of the said event.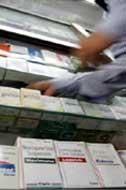 Cipla's solicitors, M&M Legal Ventures, said the representatives of Gilead Sciences were allowed to make a presentation on the AIDS drug, Tenofovir, a medicine denied patent protection under Indian laws.
Opposing the patent office's decision to reject a patent for Tenofovir, Gilead had approached the Delhi high court, which is yet to give its final verdict. Cipla, being the other party in the case, said the statements made at the symposium were meant to "generate publicity and draw attention of the public and media and influence the courts in India".
Cipla alleged the university had allowed itself to be used and utilised by "some multinational pharmaceutical companies to try and enhance and publicise their own products and influence Indian judicial process".
The company wanted the university to desist from organising such "one-sided" symposia, which were "intended for the blatant misuse by such vested pharmaceutical interests".
The University had stated that the "India Project" of its law school was purely an academic exercise. As part of the project, the US university had conducted moot courts in universities and law schools across the country. The symposium opposed by Cipla was conducted from February 14 to 18 this year.
This is the second recent occasion when a US institution is coming under fire for conducting patent-related seminars and events with the support of multinational drug firms. Civil society groups had earlier opposed seminars organised by the United States Patents and Trademarks Office and Pfizer in Delhi and Mumbai last year.