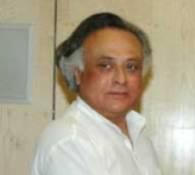 As Environment Minister Jairam Ramesh faces flak back home for his support to boosting trade with Beijing, the Chinese media has come out in his favour pressing for removal of "needless restrictions" on country's investment in India.
Terming Ramesh's approach as "prudent", the China Daily in an editorial said India should view its trade ties with China from the "broader perspective" and demanded that obstacles in the way of bilateral trade should be rooted out.
While backing Indian Environment minister's suggestions on trade and investment, the Chinese media rejected his comments on diversion of Brahmaputra water. The paper, whose comments are normally viewed as official, said India should treat China more as a trust worthy partner rather than a potential competitor.
"A higher degree of political trust is needed to build a healthier economic and trade relationship," it said.  Ramesh's remarks made to Indian media in Beijing had hit out at Home Ministry for putting up 'needless' restrictions on trade and investment from China and was reprimanded by Prime Minister Manmohan Singh for these comments.
Global Times, a sister concern of the ruling Communist Party's official organ People's Daily, entirely focussed its write up on Ramesh comments on Brahmaputra river waters head lining its story "India questions Chinese projects over shared river".
"China's and India's final resolution on territorial sovereignty is the prerequisite for mutual cooperation on trans-boundary waters," it quoted Ma Jiali, a researcher at the China Institute of Contemporary International Relations as saying in reaction to Ramesh's remarks that it will be difficult for India to accept any plans by China to divert Brahmaputra river waters.
"Indian media exaggerate the fear of the Indian government on the trans-boundary waters issue to a large extent. Presently, the Chinese government has no water-diversion plan for the Yarlung Zangbo River (the Chinese name for Brahmaputra)," he said.
"Although some water dams are operating on the tributary of the river, they do not impact the downstream Brahmaputra River in India," Ma said, stressing that the construction of Chinese hydro-electric projects adhered to the principles of fully considering the legal rights of countries downstream.
Ramesh also mentioned that the real concern for India was the absence of any water-sharing agreement to regulate any future use of trans-boundary waters and India should accelerate its own hydro power project.
The minister did not clarify whether India will actually allow Chinese construction companies to operate in the southern Tibet Autonomous Region of China, known by India as Arunachal Pradesh," the newspaper said.
In its editorial on the reported restrictions in India on Chinese equipment, the China Daily said "China and India should handle ongoing trade frictions delicately. That will add sincerity to the mutual promise of honouring commitments on taking the relationship to a new level this year, the 60th anniversary of the establishment of diplomatic relations between the Asian powers".
It said Trade ties hit a "rough patch" after India reportedly suspended approval for the import of Chinese telecom equipment "due to so-called security risks".
"In fact, skirmishes over trade have arisen from time to time in recent years, with most such disputes being instigated by the Indian side. The latest import restriction violates World Trade Organization norms.
Worse, it could chill Sino-Indian friendship, which has been warming of late due to positive efforts by leaders on both sides," the newspaper said. It said China and India share a common interest in increasing the national economic growth, and their economies increasingly complement each other.
"A stable trade relationship is a win-win deal for both nations, and one that also benefits the global economy," it said.
"The overall trade outlook is still rosy, with the first two months of this year recording a jump in bilateral trade by 55 per cent from the same period last year.
Notably, of the total $8.98 billion, Indian exports touched $3.49 billion, a 75 per cent increase from 2009," it said.