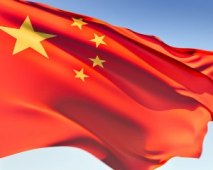 Chinese credit is following Chinese equipment into India's power sector.
After Reliance Power struck a deal for $1.1 billion (Rs 5,000 crore) in loans from three Chinese banks last December, private sector Lanco Infratech seeks to tie up around $2.64 billion (Rs 12,000 crore) from Chinese lenders.
The Gurgaon-based company, which is in negotiations with Chinese banks, expects to clinch the loans by September.
The Chinese banks will bankroll around half of Lanco's Rs 25,000-crore debt needs.
The company is aiming for financial closure for 6,000-Mw generation capacity at its various projects by September, Lanco Infratech chief financial officer J Suresh Kumar told
Business Standard
.
"We are filing applications for the required funding of Rs 25,000 crore (Rs 250 billion). We are also in discussions with some Chinese banks," he said.
Like the Reliance deal, where the Chinese financing will support the import of power equipment from Shanghai Electric, Lanco also plans to use the funds to purchase hardware for its plants in India.
Experts see a trend of Chinese financing following supply contracts as part of Beijing's aggressive policy of sourcing natural resources as well as contracts.
"In doing so, they are deploying recently acquired financial resources to attractive use, instead of just putting them in US sovereign bonds," said Gokul Chaudhri, partner, BMR Associates.
Broadly, this strategy serves the purposes of bagging large contracts, building scale in power equipment and also building relationships with Indian companies not just as a supplier, but a quasi partner.
However, Chaudhri added a word of caution, saying though cheaper Chinese equipment (and finance) would appear attractive if it addressed technical concerns, the long-term impact on domestic suppliers would need to be addressed.
Lanco last year placed an order with Dongfang Electric Corporation for six 660-Mw supercritical units. Two of these will be deployed in the Lanco Amarkantak (Stage-II) expansion project in Chhattisgarh, and another two at the Babandh power project in Orissa.
The remaining two units will be installed at the Mahanadi project in Maharashtra. Lanco currently has a capacity of 2,100 Mw, which will increase to 4000 Mw by end of June this year and 15,000 Mw by 2015, said Kumar.
Besides raising debt, Lanco will also be raising equity for its power business.
The company already has shareholder approval to hive off its power business into a separate subsidiary.
MAJOR PROJECTS
 Project
Capacity
(Mw)
Cost
($ mn)
Udupi
600
923
Anpara
1,200
729
Kondapalli-III
742
556
Teesta
500
638
Amarkantak-
III&IV
1,320
1,466
Vidarbha
1,320
1,489
Babandh
1,320
1,489
Under construction
"We might look at an initial public offering for our power business sometime in 2012," Kumar said.
The power business contributed Rs 3,554 crore (Rs 35.54 billion) to the group's total revenues of Rs 8,158 crore (Rs 81.58 billion) in 2009-10.
Lanco also has interests in roads, construction and infrastructure projects.
"The share of the power segment might increase to 75 per cent of our total revenues in a year or so," Kumar added.