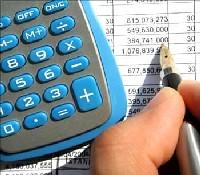 Hit hard by global economic downturn, many firms in China's export hub Wenzhou are closing down as they face a 'more serious' situation than the 2008 financial crisis with big companies in the country posting sharp dip in profits.

Profits of major industrial firms slipped 5.4 per cent year-on-year to 366.8 billion yuan (about $59 billion) in July, the National Bureau of Statistics said in a statement.

The decline was larger than the 1.7-per cent year-on-year drop in industrial profits seen in June, and the 5.3-per cent drop of May.

In the first seven months of this year, profits for industrial firms fell 2.7 per cent from the same period last year to 2.68 trillion yuan.

It is 0.5 percentage points more than the decrease for the first six months.

In the first seven months, state-owned and state-controlled industrial enterprises saw their profits fall 12.2 per cent from a year earlier to 784.7 billion yuan, (about $124 billion).
However, profits of private companies grew 15.5 per cent to 818.7 billion yuan ($129.9 billion), according to NBS data.
Meanwhile, an increasing number of companies in Wenzhou, a key manufacturing and export region, have gone out of business facing crisis that are even 'more serious' than the 2008 financial crisis, state run
China Daily
reported on Monday.
Wenzhou, Zhejiang province, is often referred to as a hub of small and medium-sized enterprises.
But it has witnessed a rise in bankruptcies that is even 'more serious' than the 2008-09 financial crisis, said Zhou Dewen, Chairman of the Wenzhou SME Development Association.
"We have about 3,000 members and more than 10 per cent have closed down and about 20 per cent are struggling," Zhou said.
Many SME owners requested financial assistance and advice from the association, he said.
His comments came as Chinese Premier Wen Jiabao warned over the weekend that the economy still faces downward pressure and larger companies are also feeling the heat.
According to a report released by the financial and economic committee of Zhejiang Provincial People's Congress, 140 out of 3,998 large enterprises in Wenzhou closed in the first half of the year while 57 per cent of those large companies cut production.
Zheng Zhe, general manager of the Zhejiang Gulifa Group, a Wenzhou-based toolmaker, said his company saw annual sales growth of about 30 percent in the past decade.
But 'not this year', Zheng said.
The best-case scenario for the group, and its nearly 2,000 workers, is to stay afloat, Zheng said.
"It is a matter of survival. Orders keep declining, especially those from Europe, and local competition is fierce," Zheng said.
Tougher competition forced the company to cut the price of its products but material and labor costs have risen, Zheng said.
Ye Jianqing, chairman of Wenzhou Zhenqing Optical, has witnessed a similar trend.
"The price of our products keeps declining as China is no longer the only place with low costs," Ye said.
Wenzhou's shoemakers, once a major contributor to the local economy, are also suffering.
"Summer used to be peak season, but production lines are quiet like winter," said Chen Xi, manager of Wenzhou Dongyi Shoes.
The shoe exporter is expecting to make just 40 per cent of last year's profits.
After a tour to Zhejiang province on August 14-15 and another to Guangdong, from Friday to Saturday, Wen called for measures to meet economic goals and warned that the economy could still face turbulence.
"Downward pressure is still a major factor and the slowdown may continue for a while," he said.
This will affect exports, and 'the third quarter will be a critical period' for China to realise the year's trade growth target, Wen said.
The target is to expand foreign trade by 10 per cent.
During the first seven months of this year, China's exports rose by 7.8 per cent from a year earlier and imports increased by 6.4 per cent year-on-year. In July, export growth slumped to 1 per cent, the lowest since 2009.
"It will be difficult to meet the 10 per cent target," said Huo Jianguo, president of the Chinese Academy of International Trade and Economic Cooperation, a think tank affiliated to the Ministry of Commerce.
An index measuring manufacturing activity, published by HSBC, fell to a nine-month low in August, signalling manufacturing may be contracting at a faster pace.
"Manufacturing may deteriorate further, until the end of the year, affected by a faster drop in new orders and no significant signs of improvement in the global economy," said Ma Jinlong, an economist and former director of the Wenzhou government's economic research centre.
Ma added that policies, such as loosening restrictions on taxation and supporting the upgrade of products among medium and large-sized enterprises, will help.
During the second quarter, the economy grew by 7.6 per cent year-on-year, the least in three years.
The government has rolled out a series of measures to stimulate the slowing economy and provide support to companies, including expanding fiscal expenditure, improving loan procedures and lowering tax burdens for companies.
Some global institutions, including Bank of America and Deutsche Bank, reduced their forecast for China's economic growth in 2012 to 7.7 per cent.
Earlier this year, Wen set a target of 7.5 per cent for gross domestic product growth.