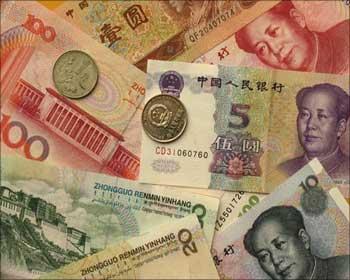 China on Monday assured the United States to reform its currency exchange regime but gave no timetable to address the key irritant in their bilateral ties.
"China will continue to steadily advance the reform of the formation of exchange rate mechanism under the principle of independent decision-making, controllability and gradual progress," Hu said at the opening of the second round of strategic dialogue between the countries.
The US accuses China of keeping the value of its currency Yuan against the dollar deliberately low to take advantage of export benefits. However, Beijing has been firmly resisting the foreign pressure.
The key meet is being attended by Secretary Hillary Clinton and Treasury Secretary Timothy Geithner from the US side.
In his opening remarks, Geithner said he wanted to see China open up to foreign businesses.
"Innovation holds the key to a more prosperous future, and innovation flourishes best when markets are open, competition is fair, and strong protection exists for ideas and inventions," he said.
Geithner said US and China are "in the same storm-tossed boat" and should meet common challenges together.
"When we approach our relationship in spirit of mutual respect and cooperation, with determination at highest levels to overcome our differences, we will have great success to forging a global accord on climate in Copenhagen, to charting a common response to the challenge to international security," he said.
He noted that both countries, sharing important interests and responsibilities, have worked hard to build a stronger relationship.
Meanwhile, the Chinese President said both countries should respect each other's core interests and major concerns.
"To the Chinese people, nothing is more important than safeguarding national sovereignty and territorial integrity," Hu said.
China objects US sale of arms to Taiwan, which it regards part of its territory, and also Washington's support to Tibetan leader Dalai Lama, which it considers as an interference in its affairs.
"I trust it is not difficult for the American people, who went through the American Civil War in their history, to understand how important and valuable unity was to a nation," he said.
The strategic dialogue would be held between Clinton and Chinese State Councillor Dai Bingguo and the Economic dialogue would be held between Geithner and Chinese Vice Premier Wang Qishan.
A record 200 member delegation was taking part in the talks, which would be divided into parts to cover a host issues to seek convergence on various strategic issues including those relating to South Asia.