Beijing wants assurance that its investments won't come under scrutiny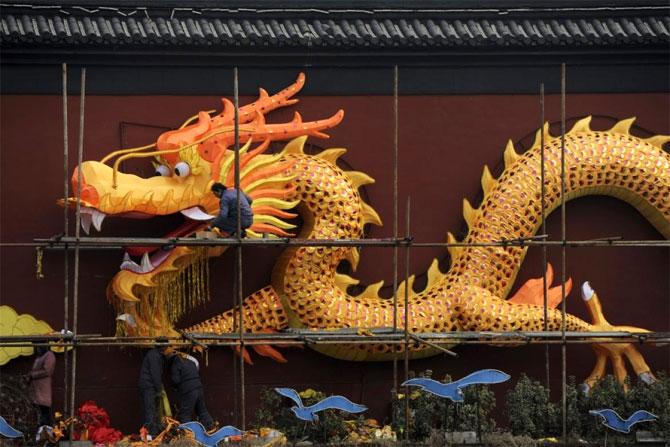 Prime Minister Narendra Modi is expected to aggressively push for expediting Chinese investment into proposed industrial parks in India, even as China has sought that its investments in this country aren't subjected to undue scrutiny.
Modi's much-awaited visit to China on May 14-16 is likely to spur investments worth $10 billion through various trade deals. Chinese President Xi Jinping had already committed to investing $20 billion in India through the next five years, a senior official told Business Standard.
Since both sides signed a memorandum of understanding (MoU) on setting up industrial parks exclusively for the Chinese here, there has been no movement in this regard in terms of big-ticket investments or setting up a manufacturing unit. This is despite the fact that Chinese authorities have already identified two zones in Pune and Ahmedabad to set up industrial parks, expected to be spread over 1,250 acres.
Apparently, Modi will announce the setting up of three more such industrial zones, in accordance with a joint statement released during the visit of Chinese Premier Li Keqiang to India in May 2013.
During his visit to China, Modi will be accompanied by Karnataka Chief Minister Siddaramaiah. As such, it is expected the next industrial zone will be set up in that state. Haryana and Uttar Pradesh are also keen on offering land to the Chinese to set up industrial zones.
Modi's top economic agenda will be addressing the widening trade deficit with China, which stood at about 26 per cent of the India's overall trade in 2013-14.
Diplomatic sources say the Chinese government hasn't shown much interest in these zones so far, as it wants an assurance from Modi that none of its planned investments in India will be subject to unnecessary scrutiny.
"China is keen to invest in manufacturing in India, as well as in infrastructure sectors, if given the opportunity. The government's intention of creating a conducive atmosphere for investors has led to Chinese companies looking at the Indian investment climate," said Xie Guoxiang, China's new consul general (commercial).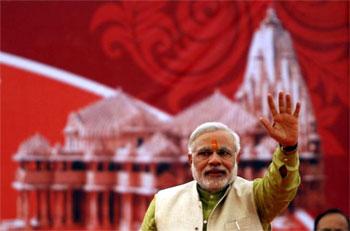 Earlier, investments by some Chinese companies, especially in the telecom and power sectors, were subject to intense scrutiny by the Ministry of Home Affairs.
According to an MoU on industrial parks, signed during Vice-President Hamid Ansari and Commerce Minister Nirmala Sitharaman to Beijing, these parks will be granted tax concession and fiscal benefits, akin to those offered to special economic zones.
The Chinese government wanted "total assurance" from the Prime Minister that these "promises are not withdrawn", said a Chinese official.
It has been planned these industrial zones will be used as manufacturing and export hubs. To begin with, China is likely to set up power equipment service centres in these zones for maintenance, repair and overhaul of power equipment. This is because the Indian power sector has voiced concern over poor servicing and difficulties in accessing spare parts and components for equipment imported from China.
An MoU on this issue was signed during the visit of former Prime Minister Manmohan Singh to Beijing last year. It was signed between the Ministry of Power and China's National Energy Administration.
The Chinese are also keen to enter India's consumer durables segment, manufacturing and exporting washing machines, air conditioners, room-heaters and televisions, among other items. "Clearly, the Chinese want to be the Koreans in the Indian market, making their brands household names, as the Samsungs and Hyundais of today," said a senior official in the external affairs ministry.
China will also actively participate in developing India's rail network. For this, the Chinese seem to have developed a two-pronged strategy: They will increase speeds on the existing railway line from Chennai to Mysore via Bangalore, providing training in heavy-haul for 100 Indian Railway officials. Second, the two sides will also cooperate in areas such as redevelopment of existing railway stations and setting up of a railway university here. India is also considering cooperating with China on a high-speed railway project.
Srikanth Kondapalli, head of the Centre for East Asian Studies at Jawaharlal Nehru University, said though the Chinese had shown interest in investing in industrial zones in a substantial way, "things have moved at a snail's pace". Kondapalli adds some big-ticket investments from China are expected in the Indian Railways.
Between 2000-01 and 2013-14, exports from India to China grew less than twofold but imports recorded a whopping 34-fold increase, according to a study by the Associated Chamber of Commerce and Industry of India (Assocham). For India, China had emerged as the single-largest source of imports since 2004-05, accounting for a share of 11 per cent in India's total imports in 2013-14, it added.
For its bulk pharmaceuticals exports and software technology, India has seen greater access to Chinese markets. However, it has not been able to penetrate that market, owing to a number of non-tariff barriers. China, on the other hand, has been insisting on signing a long-pending free trade agreement (FTA) under the larger ambit of a regional comprehensive economic partnership pact.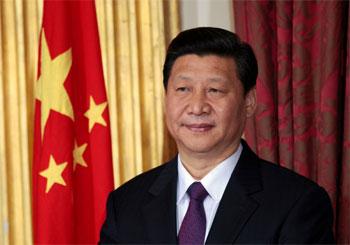 The Assocham study highlighted China's export items to India had undergone a paradigm shift - from clothing, footwear and other light items in the 1980s to telecommunication and industrial supplies in the 1990s and automated data-processing equipment and consumer electronics in recent years.
In 2007, both sides had constituted a joint task force on the feasibility of an FTA. But no decision has been taken in this regard, primarily because Indian industry is worried an FTA with China will result in further distortions of two-way trade.
"At this juncture, an FTA with China would bring gains skewed in favour of China and reinforce the existing trade asymmetries between India and China," said D S Rawat, secretary-general, Assocham.
Trade between the two countries stood at $65.85 billion in 2013-14, against $38.02 billion in 2007-08 and $9.81 billion in 2000-01.
Industrial parks: A primer
What are Chinese industrial parks?
Developed in the cluster model, these state-of-art manufacturing facilities have tax and other concessions; the Chinese will be able to set up manufacturing units here to supply products to domestic and international markets
When was the concept of Chinese industrial parks first mooted?
When Chinese Premier Le Keqiang visited India in in May 2013; a memorandum of understanding was signed in Beijing last year when Vice-President Hamid Ansari went there, accompanied by commerce and industry minister Nirmala Sitharaman
When did the idea gain momentum?
During Chinese President Xi Jinping's visit to India in September last year; China agreed to set up industrial parks in Maharashtra and Gujarat
What was the investment planned?
The Chinese had committed to invest $20 bn over the next five years in industrial and infrastructure development projects, as part of the government's Make in India campaign
What has been the progress so far?
The Chinese identified more than 1,200 acres in Pune and Ahmedabad but no investment proposals have been made; PM Modi planning to push for expediting investments in these zones and offer more such areas; the Chinese plan to set up power equipment service centres and manufacturing units for automobiles and consumer durables
Compiled by: Nayanima Basu