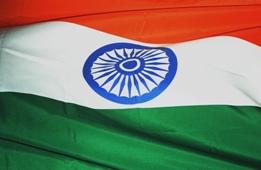 Admitting that it was aware of China developing rail links in its border areas, including Tibet and Xinjiang Autonomous Regions, India said on Wednesday it keeps a 'constant watch' on all developments having a bearing on its security.
"Government is giving careful and special attention to the development of infrastructure in the border areas opposite China, in order to meet our strategic and security requirements and also to facilitate the economic development of these areas.
"This includes the states of Jammu and Kashmir, Himachal Pradesh, Uttarakhand, Sikkim and Arunachal Pradesh," External Affairs Minister S M Krishna said while replying to a question in the Lok Sabha.
He said government keeps a 'constant watch' on all developments having a bearing on India's security
and takes all necessary measures to safeguard it. China's developmental activities in the border region also includes the proposed extension of the Qinghai-Tibet Railway line up to Nyingchi.
Replying to another question, Krishna said the government is aware of China's enhanced economic and technological capabilities in execution of infrastructure projects in developing countries, including the recent reports of a Chinese company wining a contract with the Sri Lanka Ports Authority for construction of the Colombo South Container Terminal.