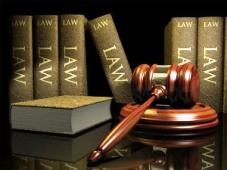 Expressing concern over huge backlog of cheque bounce cases in various courts, the Supreme Court on Monday sought response from the Centre and all the state governments to a plea for framing guidelines for their speedy disposal.

While seeking responses of various governments, a bench of Justices K S Radhakrishnan and Deepak Misra said it is 'very serious issue.'

The court gave the order while hearing a public interest litigation filed by Indian Bank Association, which sought directions for speedy trial of cheque bounce cases alleging that there are around 50 lakh (5 million) such cases pending in various courts.

Senior advocate Shyam Divan, appearing for the association submitted that the Delhi High Court had recently framed some guidelines for such cases and it should be implemented across the country.

The bench while
issuing notice to the Centre and the states asked the association to conduct proper research on the issue.
The petitioner, an association of 174 banks and financial institutions, submitted that huge sum of money gets blocked because of pendency of such large number of cases.
"Considering the alarming situation of the pendency of cases and the constitutional rights of a litigant for a speedy and fair trial, it is necessary that the confidence of the banking industry which is the custodian of public funds in commercial transactions is not shaken," the petition said.
"Because of huge funds of the bank and in turn of the public being blocked in such protracted litigations, the banks are finding it difficult to carry out their banking functions and as such it is necessary that this court lays down appropriate and effective guidelines to enable the banks to deal with dishonour of cheque cases expeditiously," the petition said.