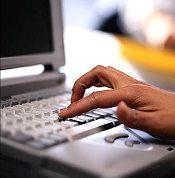 Soon, we will forget flash drives just like we did floppy disks. The reason being web apps (applications) now allow users to work from virtually anywhere.
So, not only does this negate the need to carry around our files, you can even work on them from anywhere - whether you are editing a document from home or collaborating with someone from any corner of the world.
The most recent entrant in free web-based office documents is Microsoft's Docs.com for Facebook, which essentially integrates the Office suite for Facebook users. But Docs.com cannot be written off as a Google Docs killer, as the move only goes on to prove that Google was right all along. Here's a quick low-down on all that free-to-use web-based document suites offer:
New face of docs
In less than three years, the number of Facebook users climbed from 30 million to nearly 500 million. In India alone, Facebook registers 14.5 million unique users every month and is among the top five visited websites. So, if you are a fan or just a forced user of  Microsoft Word, Excel or Powerpoint, you are bound to feel at ease working with Docs.com on Facebook. The look and feel of documents remain the same as on your desktop.
Microsoft's FUSE Labs, which has spent about four months putting together Docs.com, must be credited with a job well done. The site seems to be fairly functional, though it is still in beta stage.
According to the FAQs on Docs.com, only one person can edit a document at a time, which also means that, although it's supposed to lend a social experience on Facebook, it is not an actual collaboration tool. Google Docs still has an upper hand in this category.
We tried uploading a few docs and created some spreadsheets, but found that the page-load time is painfully slow. Basic tasks like adding a row or sorting the columns alphabetically on an online Excel spreadsheet caused the browser (Firefox) to freeze up.
But the thing to wonder about is how the combination of the world's leading Office suite and one of the most powerful global social networks will result in new market opportunities for both Microsoft and Facebook.
Google spreads sheet
Despite incidents of Distributed Denial-of-Service (or DDoS) attacks that brought cloud-based platforms like Twitter and Facebook to a standstill, albeit temporarily, Google Docs (integrated within Gmail) are widely used by Gmail users globally. Unwilling to let Microsoft get away with all the new web app launch attention, Google, too, has rebuilt Google Docs from the ground up.
The result was a redesigned spreadsheet, document and drawing editors, and the ability to collaborate with real-time character-by-character mark up. The company has also added a chat feature that allows collaborators to discuss a document in a pop-up window, which makes document editing both fun and truly collaborative.
Another noticeable addition is the inclusion of a "drawing editor" in Google Docs, which allows you to draw and download images that can be copied and pasted into multiple Google Docs.
Google Docs has also enabled folder sharing - after quite a delay.
So, if you have to share a folder in Google Docs, then just click on the "Share This Folder" drop-down command at the top of the window listing items inside the folder.
Users can invite other users to share, or can send the folder as a link via email or even on instant messaging (GTalk). The tricky part is to 'unshare' your documents in Google Docs as  there is no direct command for it. The only way to do so is by setting permissions to "None" for every individual user.
This could be a bit inconvenient if you have a lot of users assigned to a folder you want to unshare.
The drop option
Dropbox is a simple online utility application that works on computers running Mac OS, Windows or even Linux. Once installed on your computer, it syncs all files in a special folder. These files, in return, are synced to the online storage and with other computers that are also running the application.
We found that since Dropbox saves all files to the web interface, if the user accidentally deletes files and remembers that he or she will need them later, there is an option to "undelete" the files from the web.
In addition, when files are updated, Dropbox also saves the previous version of the file as a back up.
That way, the original  is available for use if it is  needed. The drawback of Dropbox is that you can't exclude files or folders - everything under the main Dropbox backup folder is up.
Users start with 2GB free, and can upgrade to 50GB for $9.99 (around Rs 450) per month. You can also earn 250MB free space by referring the site to friends. Files are all synced instantly and show up instantly on all other computers once any change has been made in the folder.
The best part about Dropbox is the free iPhone app. It gives you access to all of your files on Dropbox straight from your iPhone.