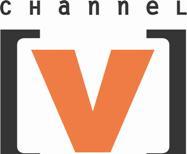 Channel V faces a tough task. While its revamp -- a new look with focus on reality shows -- is slated for August 22, market analysts are of the view that it's almost a do-or-die situation for the TV channel.
Languishing at the bottom of the pile (among the top five players), with a market share that has risen marginally from 6 to 8 per cent in the past six months, the channel needs to do something new to garner eyeballs.
The new mix -- 60 per cent music and 40 per cent reality show -- is targeted towards achieving just that. The bouquet of reality shows would include, Exhausted and Kidnap (both game shows), Dare to Date (based on the blind date concept), Lola Sunday and School Of Cool (a show for college students).
But will it able to turn on the magic? Says Prem Kamath, general manager: "In the first quarter itself, we have launched five new shows. This revamp would help us differentiate far more significantly."
According to him, besides changing the content matrix from 90 per cent music and 10 per cent shows to 60 per cent music and 40 per cent shows, they have also hired an external production house, Endemol, for the first time. Endemol will produce their lead show, Exhausted -- a show based on an international format that will have contestants performing tasks for 48 hours without sleep.
Kamath hopes this show will help turn around the channel's fortunes.
Market leader MTV India is following a wait-and-watch policy. Said its general manager and senior vice president (Creative and Content) Ashish Patil, "It should be interesting to see how audiences react towards these new shows. Anyway, they have revamped five times in the last few years, but the content mix has not worked still.
I hope they get it right this time." The issue, Patil felt, was faulty execution. MTV is launching a new show called Striped this Friday.
While admitting that MTV's shows, like Roadies, have worked better, Kamath said they have had a line-up of shows like Get Gorgeous and Launch Pad. "Our market share among all the channels has risen from 0.18 per cent to 0.4 per cent, whereas MTV's is at 0.6 per cent."
Media analysts said it is imperative for Channel V to get the programming mix right this time. "It has not been able to garner market shares despite the various revamps. It is important for them to click this time," said one.