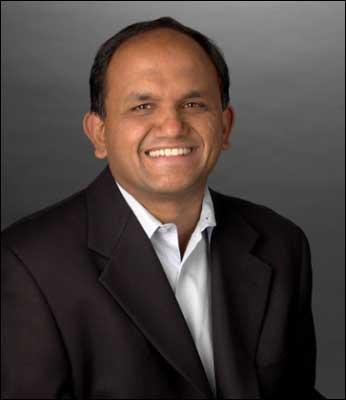 Indian American Shantanu Narayen has been appointed president and chief executive officer of Adobe System Incorporated from December one next replacing Bruce Chizen.
Narayen, currently president and chief operating officer, will also join the board of director of the company and Chizen will serve his remaining term on the Board through spring of next year and continue in a strategic capacity through the end of fiscal year 2008.
The 43-year-old had occupied several high management positions at Apple before founding photo-sharing software company Pictra.
Narayen joined the maker of the popular Photoshop, Flash and Acrobat programmes in January 1998
as vice president and general manager of Adobe's engineering technology group. 
In January 1999, he was promoted to senior vice president, worldwide products and in March 2001 he was promoted to executive vice president, worldwide product marketing and development.
In January 2005, Narayen was made the president and chief operating officer.
Narayen holds five patents and serves on the Advisory Board of the Haas School of Business, University of California, Berkeley and holds a bachelor's degree in electronics engineering from Osmania University and master's in business administration from the Haas School of Business.
(PTI)