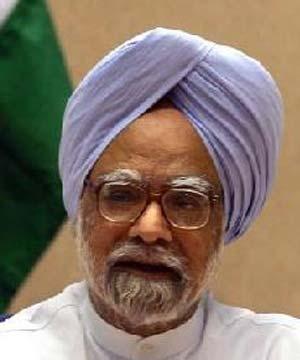 The government on Thursday approved Rs. 7,029 crore (Rs. 70.29 billion) compensation to states for the losses they suffered due to reduction in central sales tax rate in 2010-11.
The Union Cabinet, chaired by Prime Minister Manmohan Singh, has approved a proposal for providing CST loss related compensation to states incurred in the current financial year, Information and Broadcasting Minister Ambika Soni told reporters after the meeting.
"The financial implication of this proposal is estimated at about Rs. 7,029 crore," said Soni adding that Rs. 3,000 crore (Rs. 30 billion) are likely to be released in 2010-11, while the balance of Rs. 4,029 crore (Rs. 40.29 billion) would be given in the next fiscal.
"An additional requirement of Rs. 3,000 crore for 2010-11 has already been included in the budgetary outlay," she said.
The Cabinet approved the "on account payment" of compensation to the states, pending finalisation of guidelines for revenue loss incurred by states in the current fiscal because of reduction in CST rates.
CST, a tax on movement of goods from one state to another, was reduced from 4 per cent to 3 per cent in 2007-08 and further to 2 per cent in 2008-09 after the introduction of VAT, as it was considered distortionary.
States have estimated the loss at Rs. 20,000 crore (Rs. 200 billion) this fiscal on this account and are demanding reimbursement.