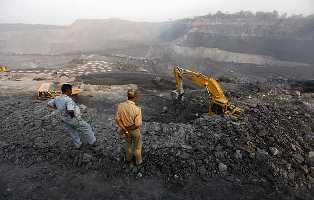 The Competition Commission of India has asked Coal India to desist from indulging in anti-competitive practices by abusing its dominant position.

The CCI passed this judgment in two different cases relating to the e-auction scheme and fuel supply agreements which were filed last year.
The first case was filed by one Bijay Poddar against Coal India and its subsidiaries accusing them of imposing unfair conditions upon the bidders under its spot e-auction scheme.

There was a provision in the scheme whereby a buyer is liable to pay penalty for non-lifting of coal after successful participation in the e-auction without any corresponding liability upon the miner and its subsidiaries for failure to deliver the dry fuel in respect of accepted bids.

This has been found to be in violation of competition norms.
The second case was filed by Sai Wardha Power Company against Coal India and Western Coalfields accusing them of imposing unfair conditions in Fuel Supply Agreements with the power producers for supply of non-coking coal.

In this case, the fair trade regulator found that Coal India and its subsidiaries operate independently of the market forces and enjoy undisputed dominance in the relevant market of 'production and supply of non- coking coal to the thermal power producers in India'.

The CCI found Coal India and its subsidiaries in contravention of the provisions of Section 4(2)(a)(i) of the Act which pertains to the abuse of the dominant position of the player in the market.

"Such arrangement in the scheme was noted to be a result of market power exercised by CIL and its subsidiaries," the commission said in a statement on Monday.
While the CCI had last year slapped a penalty of Rs 1,773 crore (Rs 17.73 billion) on Coal India for indulging in unfair business practices, this time it decided to not impose any penalty on the company.