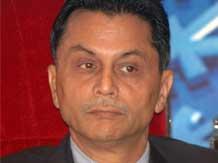 The Central Bureau of Investigation, which was compared with both 'a caged parrot' and 'an unbridled horse' not so long ago, does not want to go easy.

Despite coming under attack from several quarters for lodging an inquiry into former Securities and Exchange Board of India chairman C B Bhave's role in the alleged irregularities in grant of a licence to the MCX Stock Exchange, the agency is learnt to be going ahead.

According to a senior CBI official, the agency has evidence to suggest the finance ministry's recommendations were overlooked while giving a licence to MCX-SX in 2008.

Responding to Finance Minister P Chidambaram's stance on the issue that CBI did not have all the facts in the Bhave case, this official, asking not to be named, told Business Standard: "This is the reason a preliminary enquiry, and not a First Information Report , has been filed in this matter."

On the recent trend of CBI increasingly gunning for the top men across businesses, the government and regulatory authorities, the official pointed out that the agency was using its resources well to probe big names, as going after the smaller culprits did not make any difference.

Before Bhave, former coal secretary P C Parakh and industrialist Kumar Mangalam Birla were among those named in some of CBI's recent cases.

Asked why the investigative agency was after big names, including Bhave, CBI Director Ranjit Sinha replied, cautiously: "CBI will proceed in line with law and established norms."

The agency has also been criticised by Housing Development Finance Corporation Chairman Deepak Parekh for "creating fear psychosis among public officers".

Parekh came out in support of Bhave, saying the CBI probe against such 'upright' public officers would further vitiate the country's decision-making environment.

Also, Rural Development Minister Jairam Ramesh slammed the CBI inquiry, saying 'larger forces were at work trying to fix Bhave'.

The former Sebi chairman was himself reported to have said that CBI should apologise if the inquiry failed.

Besides Bhave, CBI is probing the role of former Sebi member K M Abraham in the alleged irregularities in grant of sanction to MCX's equity bourse.

CBI has taken note of the fact the Abraham raised the issue of 'financial jugglery' done by MCX in its stake dilution in 2010 but it is probing why no issue was raised from 2008 to 2010, the period of CBI inquiry.

The agency has also said MCX was supposed to dilute its stake in the bourse from 91 per cent to five per cent within a year of grant of licence. MCX-SX's licence was renewed in 2009 despite this requirement not being fulfilled. CBI is probing both these aspects.

The agency will approach Bhave for 'his side of the story', after it has collected enough information.
Image: C B Bhave; Photograph, courtesy: Business Standard