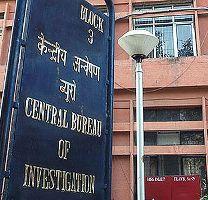 The Special Crime Branch of CBI on Monday filed the second chargesheet in the Saradha ponzi scam case at Alipur court on Monday.
"We have filed the second chargesheet in the Saradha case involving one of the Saradha group companies,Saradha Realty and other companies," an official of Central Bureau of Investigation told PTI.
The first chargesheet was filed at City Sessions Court on October 22 against four Saradha group companies and one owned by suspended Trinamool Congress MP Kunal Ghosh and contained the names of accused persons Saradha group chief Sudipto Sen, his associate Debjani Mukherjee and Ghosh.
The official said that six names were named in the chargesheet, including Sen, Mukherjee, former West Bengal Director General of Police Rajat Majumdar, businessman Sandhir Agarwal, East Bengal club official Debabrata Sarkar, Assamese singer Sadanand Gogoi, who were all arrested by the agency.
The chargesheet also contained the name of Sajjan Agarwal, father of Sandhir Agarwal, who had been interrogated but not arrested by CBI.
The other three Saradha group companies named in the chargesheet were Saradha Housing, Saradha Gardens and Saradha Tours and Travels.
The chargesheet had been filed under sections 120b, 409 and 420 of IPC (criminal conspiracy, criminal breach of trust and cheating) and also under sections four and six of Prize, Chit and Money Circulation Schemes (Banning) Act 1978.
The official said, "Further investigation in the case continues in terms of role of other accused and influential persons, role of regulatory authorities, the money trail and role of other agencies".